The gorges around this area have been the scene of mining activity, to a greater or lesser degree, for over a hundred years.
One of the goals of this weekend's bushwalk was to see if we could find the entrance to an old mine by the Chandler River. It goes by the name "Mickey Mouse Adit".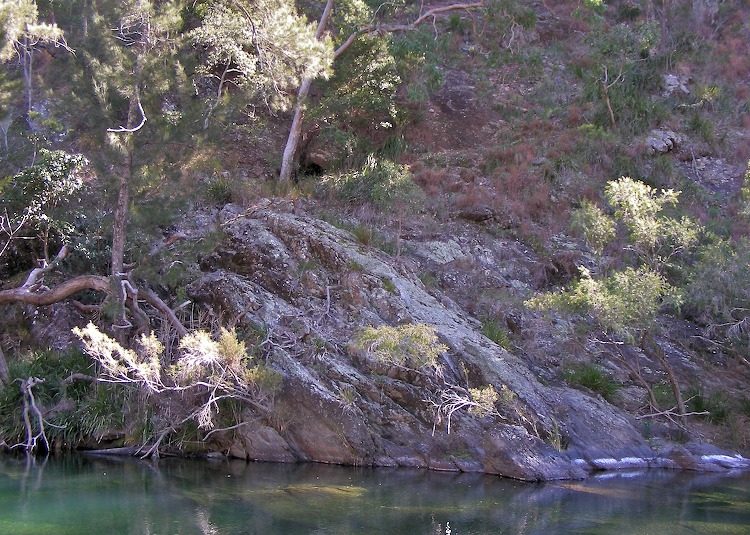 Depending on the reference material used to determine the location of the mine it was to be found in one of two locations. Here's a view of the scene at the first location. A black overhang or cave entrance can be seen above and to the left of centre of the photograph (just to the right of the base of a tree trunk).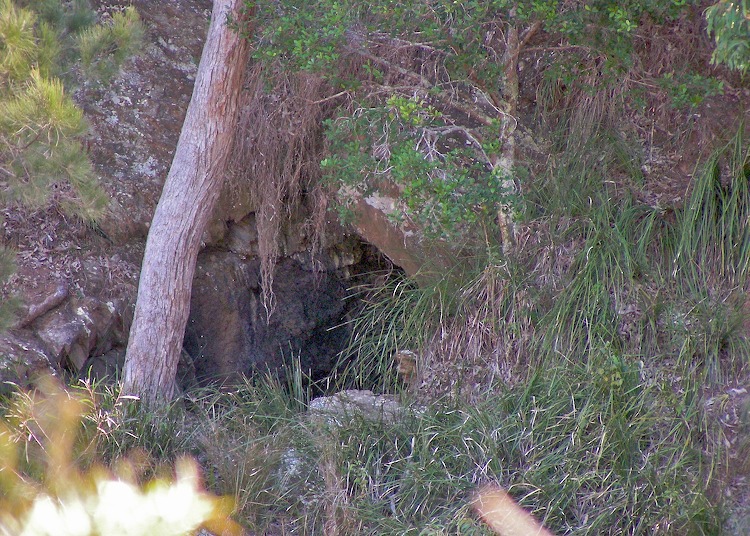 Here's a close-up view of the possible mine entrance. If it is the mine it doesn't look to have ever been substantial in nature. Maybe the name "Mickey Mouse" (ie small, diminutive) describes what we're seeing.
We didn't venture to the second potential location on this trip. We'll make a return trip in three or four months time, once the water has warmed up, to explore further.