Heading away from the tropics, our next stop was at Barcaldine.
Barcaldine's claim to fame is that it played a part in the beginnings of the Australian Labor Party.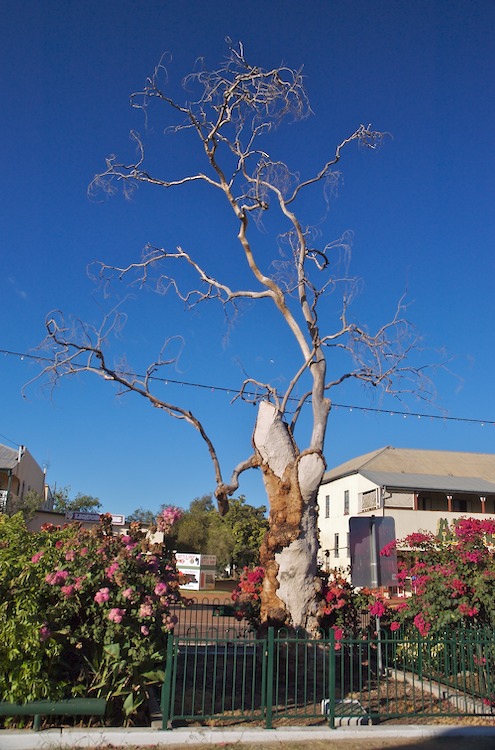 This tree, The Tree of Knowledge, is reputed to be the tree where a group of protesting shearers founded the Party. It was Heritage-listed in 2005.
Sadly, the tree was poisoned last year (2006) and is now dead.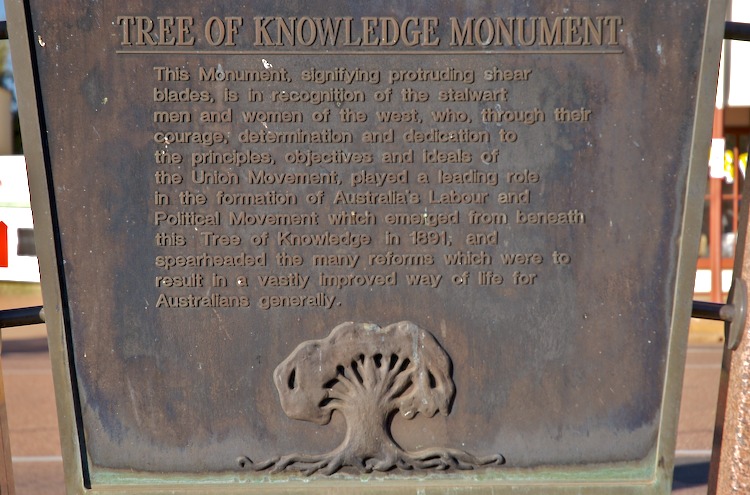 The plaque adjacent to the Tree.