There's an Australian song about a pub with no beer. Well, the Toompine Hotel does have some beer but it's a pub with no town. The town which used to sit around the hotel is no more.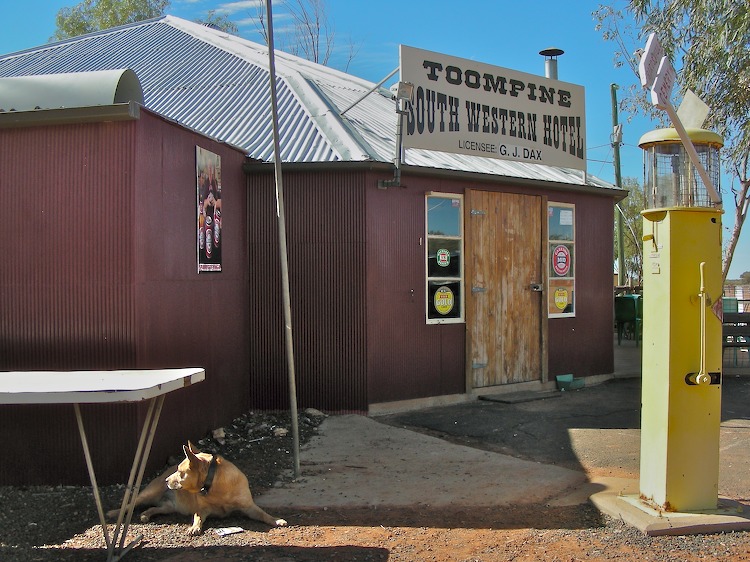 The hotel dates back to the early 1890's. In its early days Toompine was a staging point for Cobb and Co. coaches.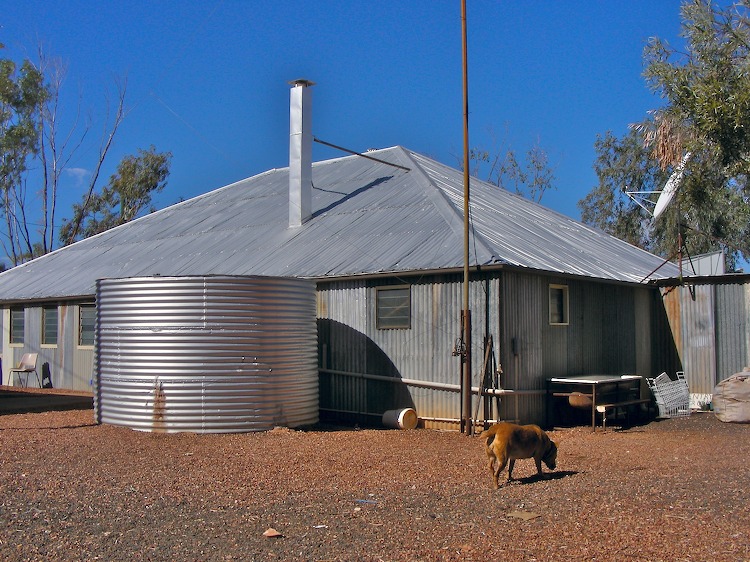 Round the back. Corrugated iron, ubiquitous as a building material, figures exclusively as the hotel's cladding.