Our first night of the revised itinerary was spent at back at Thargomindah. On this visit we were able to spend some time at a few of the local historical sites.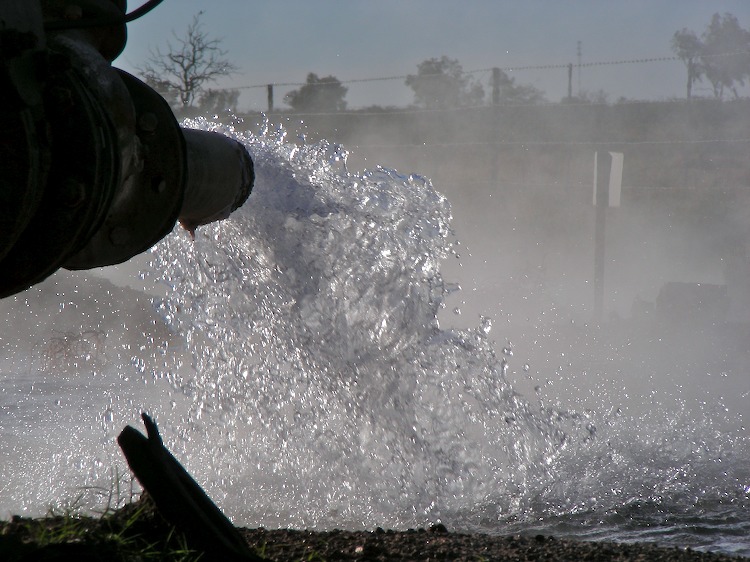 Here, hot water under pressure sees the first light of day for perhaps hundreds of thousands of years. This bore taps into the Great Artesian Basin.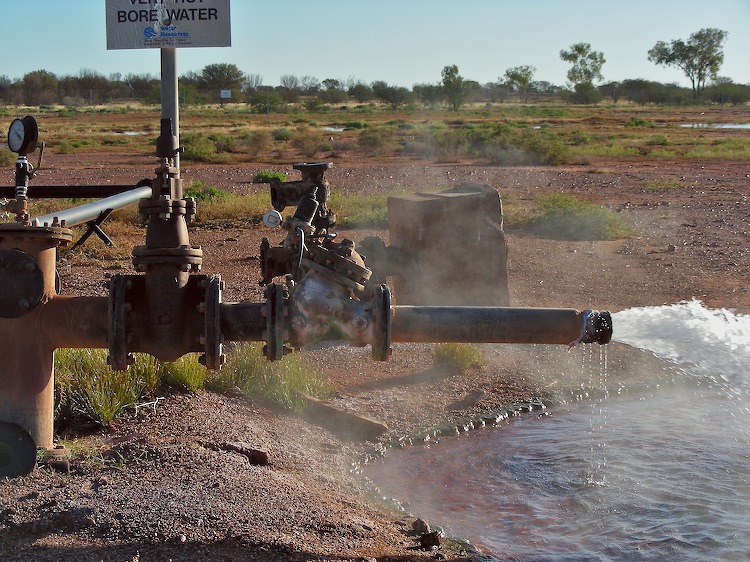 The water temperature is about 84 degC (182 degF). A bore similar to this one supplies water to the township. The great challenge is to provide cool water rather than hot water to the population. The latter is achieved by running the water into cooling ponds before use.
This bore was established in the late 19th century and was used to drive a turbine (a Pelton Wheel) which generated power for the town. Thargomindah's claim to fame is that it was the third town in the world to produce hydroelectric power (after Paris and London).