I always feel that old cemeteries can tell you a lot about the places you visit.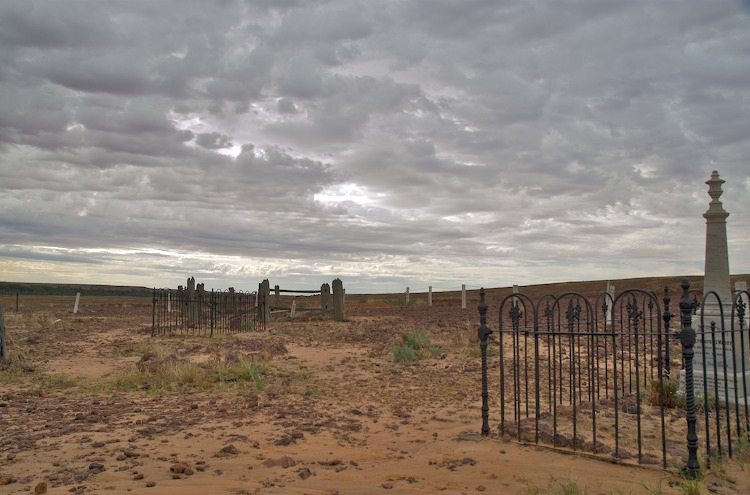 Here, under the dark threat of yet more rain, we visited the small cemetery at Innamincka. Only the graves with enduring headstones remain. We can't tell how many others are interred here with wooden markers long since gone. A high number of markers indicate accidental deaths, drownings, and death in childhood.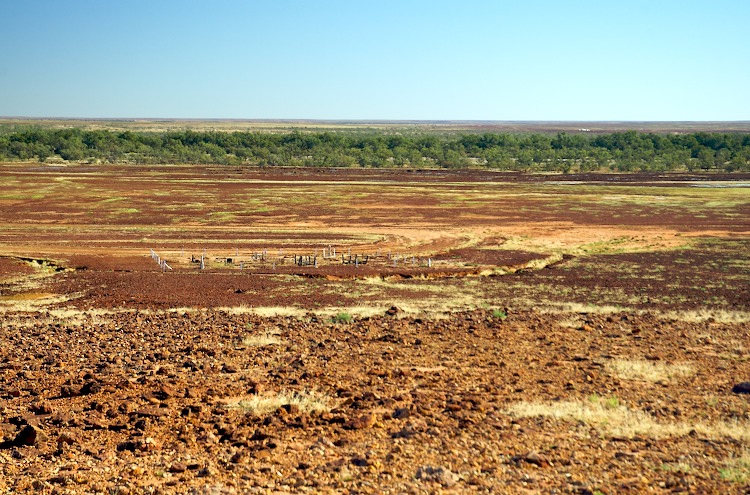 In complete contrast, a couple of days later, with a complete change of weather conditions on a clear, very bright morning, I took this photograph from a higher vantage point (from the edge of the airstrip). The small cemetery can be seen overlooking the narrow strip of green that marks the Cooper Creek. Beyond, a huge expanse of nothing.