Just as we were beginning to believe that the ground was drying up, and that we would be able to move out of Innamincka, the clouds built up again.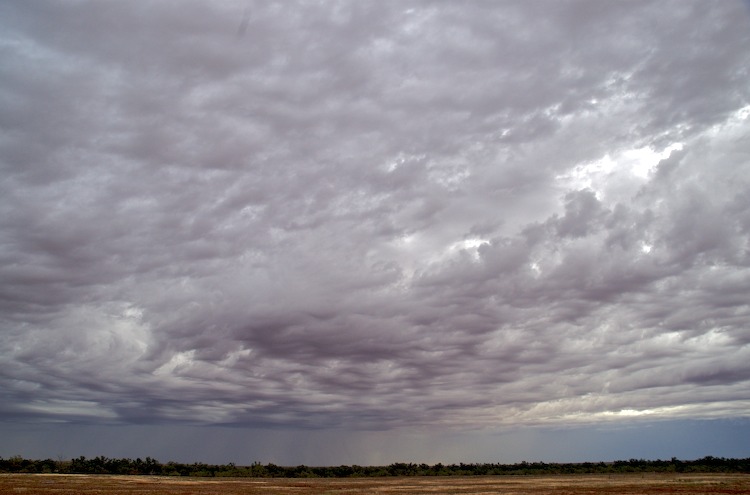 … at least the clouds look impressive.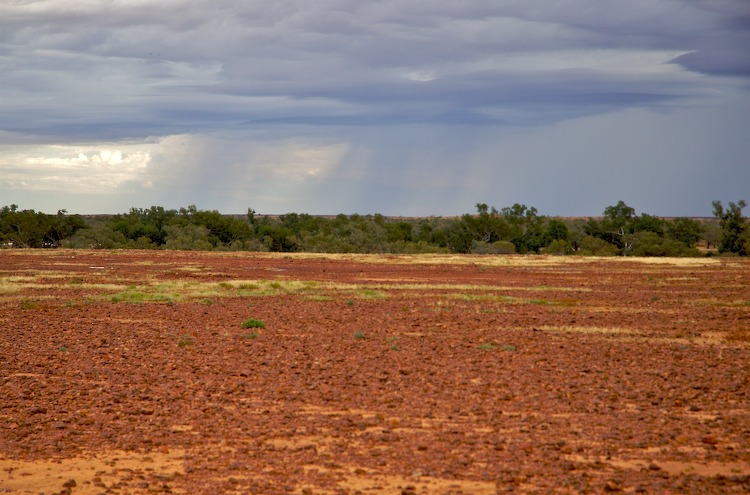 Rain is falling behind the Cooper Creek (all the better to run off into it and cause local flooding).