It seems slightly oxmoronic to me to talk about being stuck in the desert because of the amount of rain that's fallen, but that's what happened.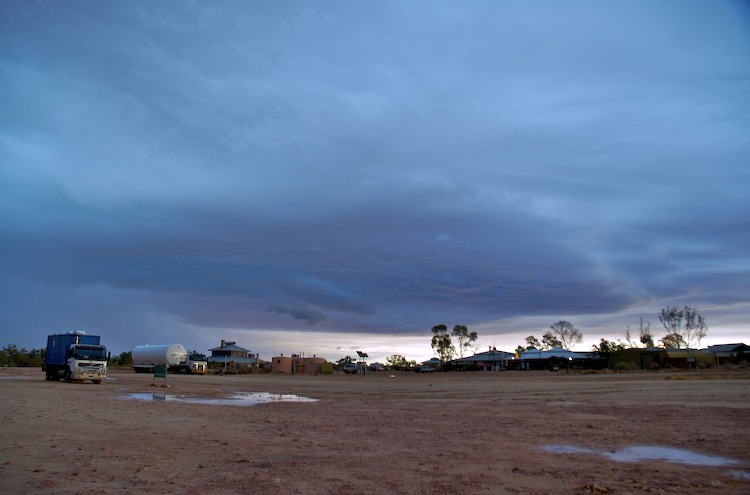 The rain that started the previous evening continued in bursts, very heavy at times. This photograph, taken not long after sunrise, shows almost the entire outpost of Innamincka with rain-laden clouds above. Those clouds were quite beautiful in a foreboding sort of way.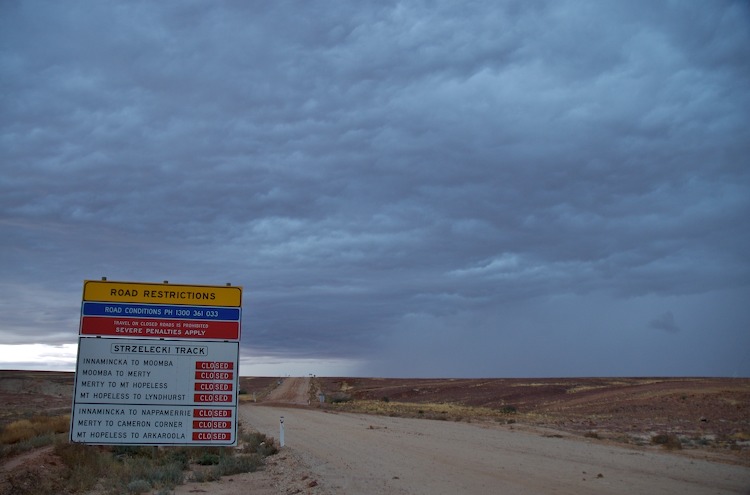 The ground turned to mush. All tracks out of Innamincka were closed due to their now having a quagmire-like quality.
And still it rained. Note the water being dumped on the horizon to the right of centre.