We head on in to the outback outpost of Innamincka in the late afternoon. Innamincka was never a thriving metropolis; it died but has now risen.
Our introduction to Innamincka was rain. Then a storm. Rain isn't too common in the Outback and when it happens the effects appear everywhere. For one, the road conditions deteriorate: from a distance, caught here with a telephoto lens, we observed a low-loader with a large cargo slowly sliding down the small hill on the Strzelecki Track into town. The truck jack-knifes in slow motion. It doesn't take too long, though, before the grader comes to its rescue and pulls it back onto the track.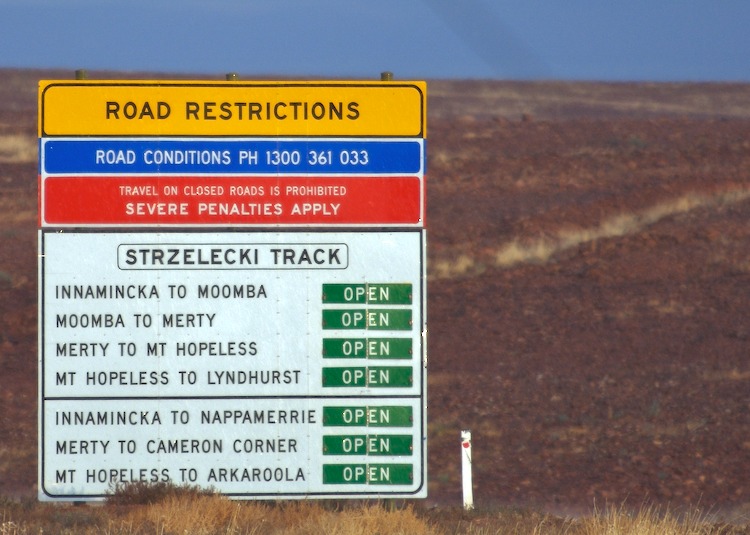 Just before sunset, the sign indicating the state of the various tracks shows that all is still well.