Burke and Wills were leaders of an ill-fated expedition to explore inland Australia in 1860. More on this can be read elsewhere.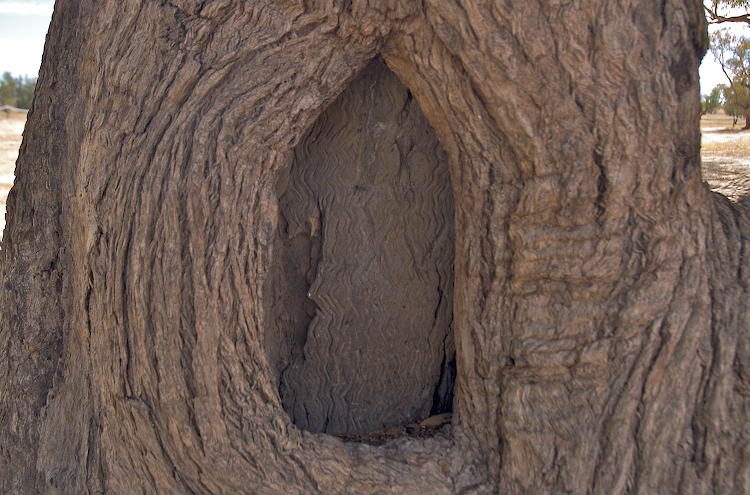 "The Dig Tree", near Bullah Bullah Waterhole on Coopers Creek, is the tree that was blazed with instructions on where to locate supplies.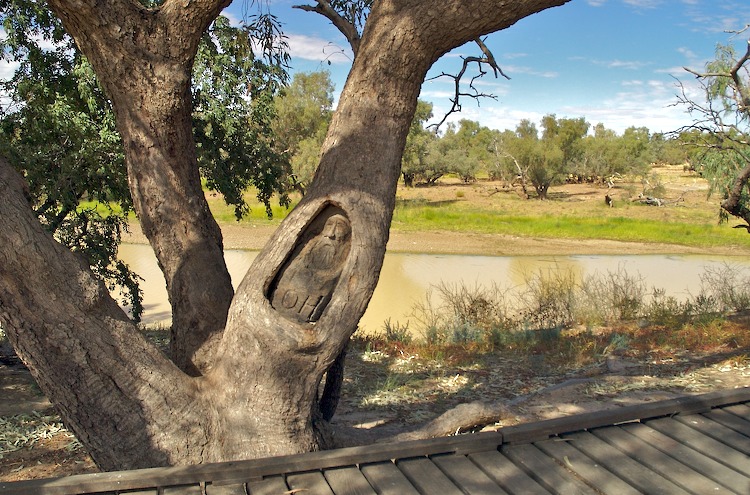 A John Dick or Dickens is reputed to have blazed this likeness of Burke into a tree just downstream from "the Dig Tree" in 1898.