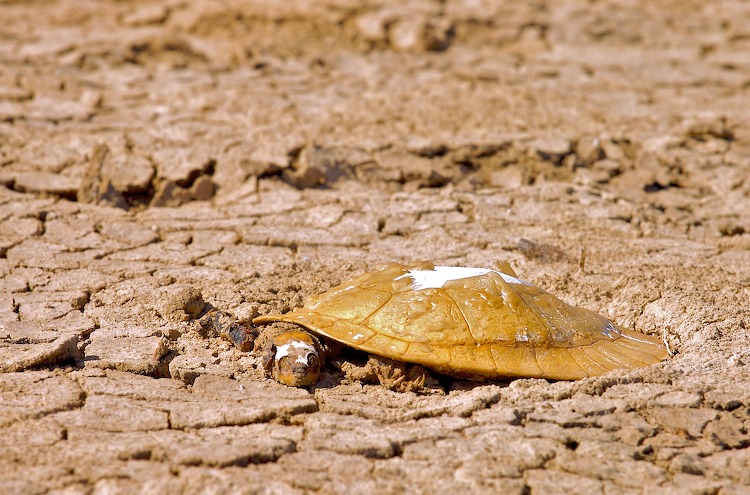 Not far from Hungerford we gained access to Currawinya National Park. One feature of the park is two lakes that are only a few kilometres apart with one, Lake Numalla, being freshwater, and the other, Lake Wyara, being saltwater.
The drought has had a severe impact on water levels to the extent that we saw none in the lakes. There would normally be a large number of birds living and feeding in the area – we saw next to none.
This turtle was a casualty of the evaporating water. It looks like it tried hard to dig itself into the mud as the water receded – to no avail.