The astute amongst you may have noticed that this photoblog has been running on automatic for the past fortnight. I took some time off to undertake another tour of part of Australia's "outback" – an extremely sparsely populated part of the country, a place of deserts, of heat and low rainfall. On this trip we planned to drive the Strzelecki and Oodnadatta Tracks – tracks that are part of the outback legend.
But it didn't quite work out as planned. The first few days unfolded as expected, but then it rained, and rained – mostly storms. When it rains in the desert and the channel country, tracks turn to glue, creeks rise, and the roads are closed. We spent 7 days in Innamincka, unable to move in any direction. Innamincka is a tiny outpost with the Hotel and the Store. We came to know it well.
As so the story begins ….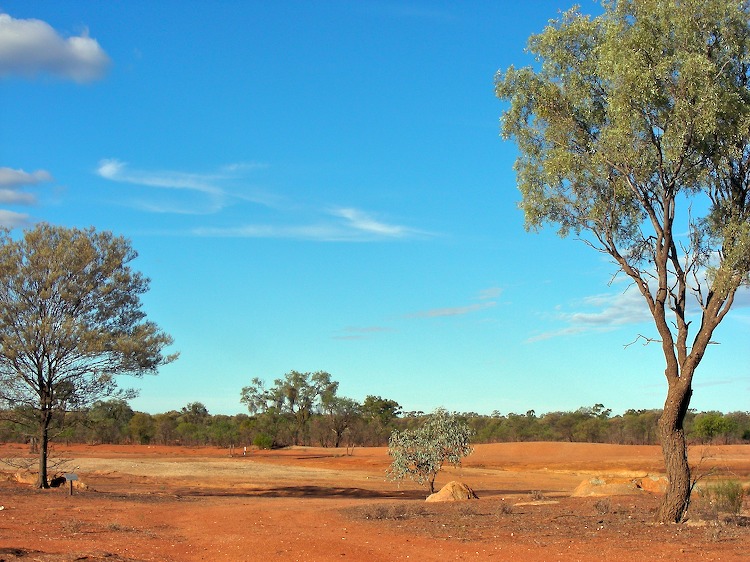 The town of Bourke, in north-western new South Wales, declares itself to be the "gateway to the real outback". South of Bourke, near Byrock, we begin to see the colours of the desert – and especially the red soil. This photograph was taken at the Aboriginal Rock Pools, a place where water is stored in pools worn into the rock.