I take my Nikon Coolpix S10 compact camera on trips into the bush rather than the more unwieldy, and heavier, SLR. It S10 in a pouch on my belt such that I have ready access to it when an opportunity presents itself. This series of three images is used to evaluate the extremes of the camera's lens settings.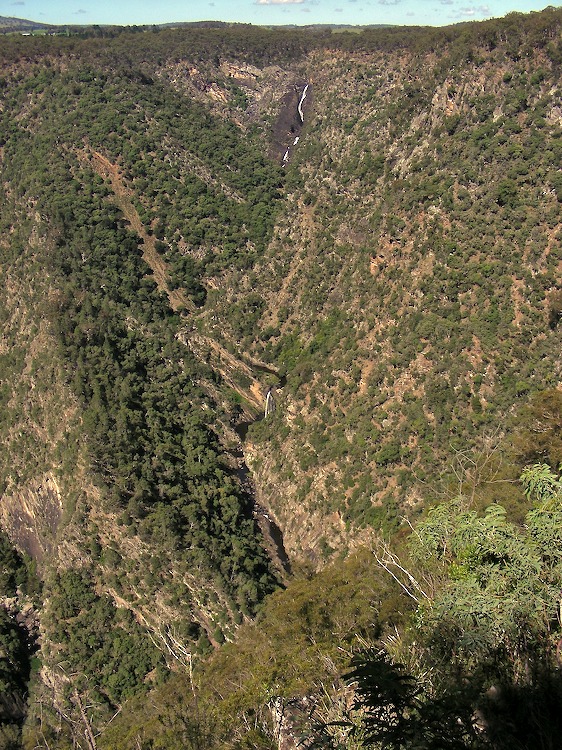 This is an overview of a few of the falls that comprise the Tia Falls near Walcha. This is a wide-angle image with the lens set to its widest 38 mm. Note the white vertical strip in the centre of the image.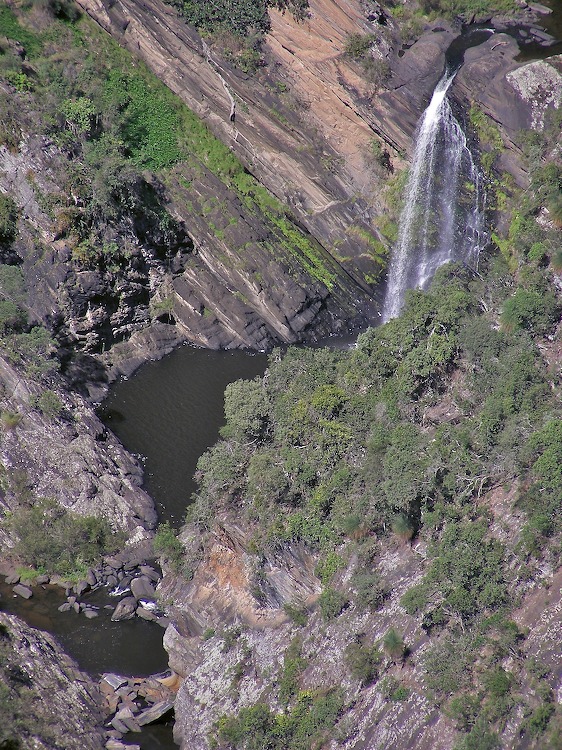 Using the relatively small vertical falls at the centre of the previous image, I zoom in to the maximum optical zoom (10x) of 380 mm on the Coolpix S10. Note the pool above the waterfall.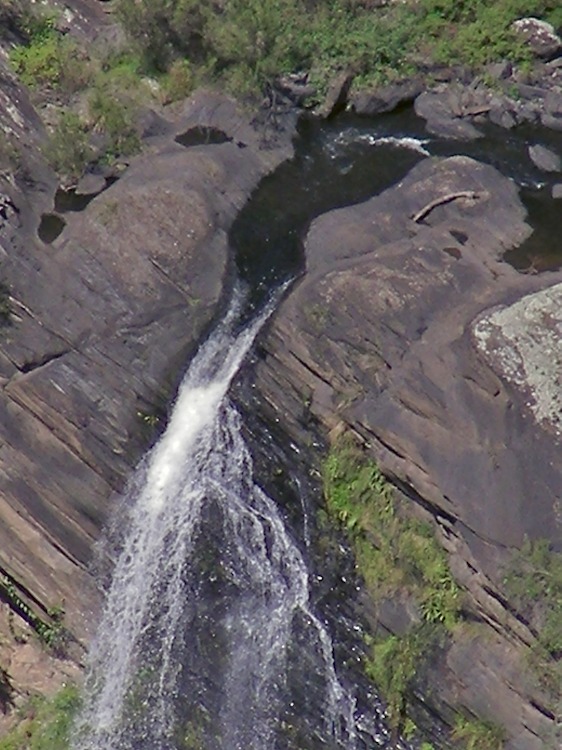 Finally, I zoom in to the maximum digital zoom (4x) of 1520 mm to record the pool above the falls. Even though the image quality suffers from the digital (rather than optical) zoom, it's still useful enough to be able to identify a log to the right of the pool that was easy to overlook using the 380 mm zoom.