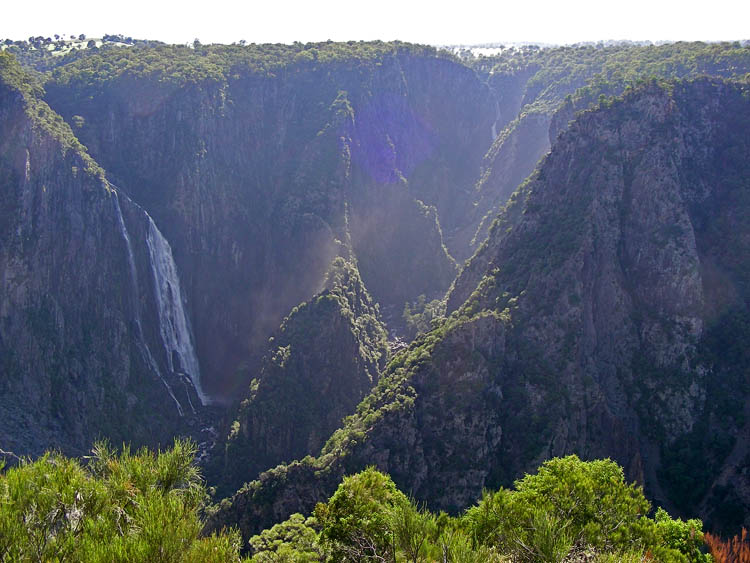 The large (for us) amount of rain we've received in the past few weeks has been enough to transform the dusty parched landscape into something that would pass for fresh verdant pasture. Something else that happens after such rain is that the local waterfalls start producing splendid displays.
The Wollomombi Falls are about 20 km east of home. These falls (which drop nearly 250 metres) can be seen to the left of centre. The Chandler Falls can be seen (just) to the right of centre at the rear of the image. The gorge itself drops about 500 metres to the river below.
[This photograph was taken looking into the low early morning sun hence the lens flare].
In a sad example that such wonders can become commonplace, even though the Wollomombi and Chandler Falls are on my doorstep, relatively speaking, I've not been to visit them for well over a decade (although I have been to another popular local falls, Dangar Falls, several times in that same period).
And so begins the bushwalk down to the Chandler River.