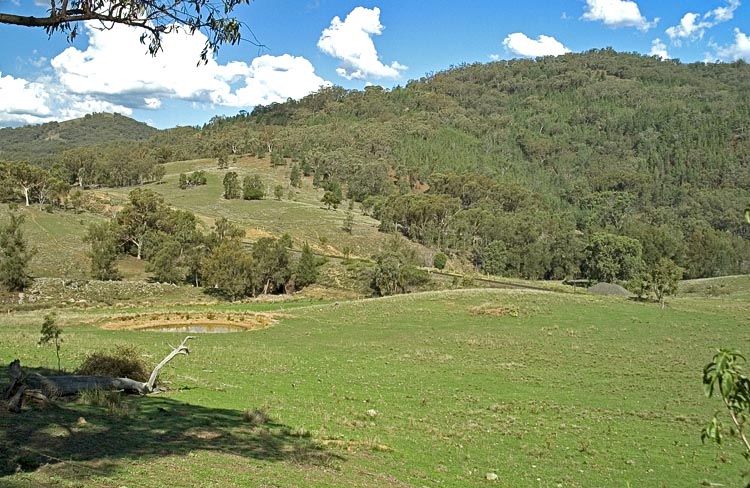 Driving back from Tamworth to Armidale the other day, I decided to take some back roads. I followed the dirt track north from Kootingal and was thus able to follow the railway line for much of the way.
Although called "The Main North Line�, as it once connected Sydney to Brisbane, railway services on this line don't go further north than Armidale these days. This photograph gives an idea of the type of terrain that railway travellers see in this part of the country (as well as the track at the centre of the image).
It takes about 1 hour 15 minutes to drive the 110 km between Tamworth and Armidale. The train takes nearer two hours due to the gradient and winding track. I'd much prefer the railway trip.
[Trivia: I read somewhere that the time taken for the train to travel from Sydney to Armidale is now 5 minutes (or so) greater than it used to be 100 years ago].