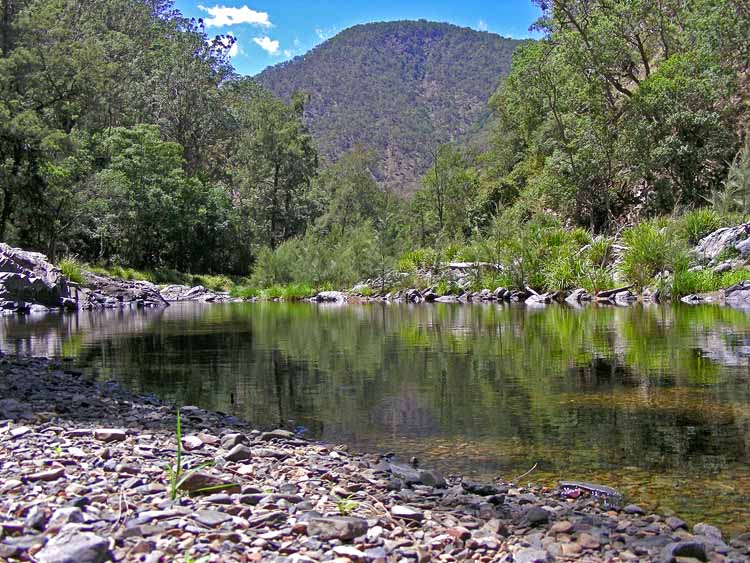 A pool in the Sytx River.
This scene reminds me of something a co-worker said as I was about to leave Sydney to return to New England after living and working in the City for a couple of years. She said that she couldn't understand why anybody would want to live outside the City because the City had all that anybody could possibly need or want.
I think this photograph describes why I couldn't agree with her.