Elkhorn (Platycerium bifurcatum) ferns grow together in a community (as opposed to a staghorn which is just one individual). Elkhorns are epiphytes which mean that they grow on other plants – or, in this case, a large tree.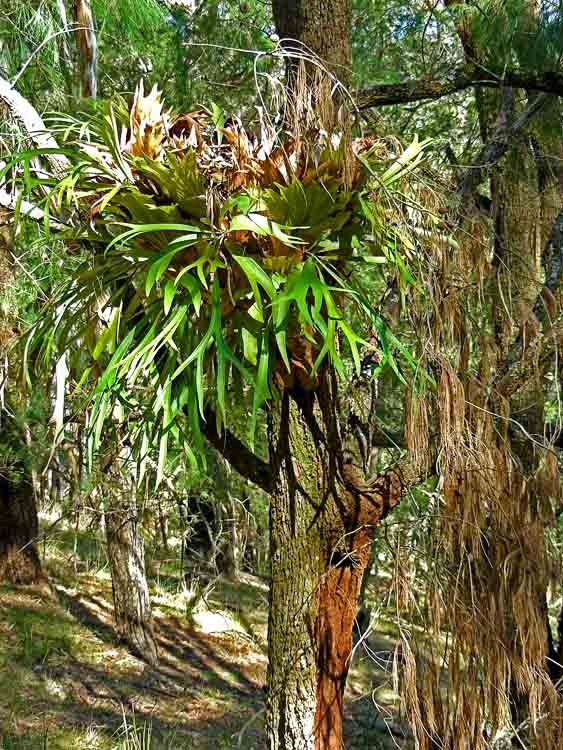 This elkhorn community is about 4 metres above the ground and about 2 metres across.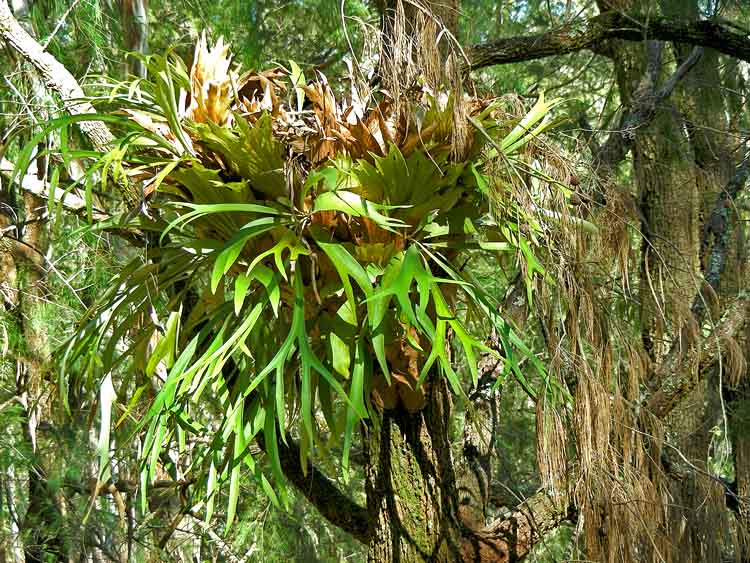 A closeup of the elkhorn "clump".