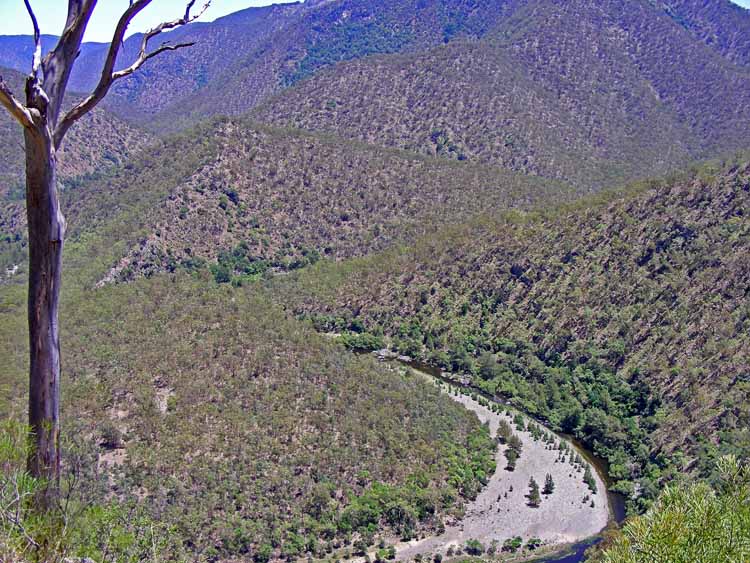 The purpose of this otherwise uneventful photograph is to illustrate, in a small way, the variety of tree environments (for the want of a better phrase) that exist in a relatively small area.
On north-facing and steep slopes the trees are sparse. By the river exists a line of denser, greener trees. The trees on the left edge of the image are more dense. And, just visible at top, centre, is some remnant dry rain-forest.
The harsh brightness of the image illustrates the strong light of the Australian summer.