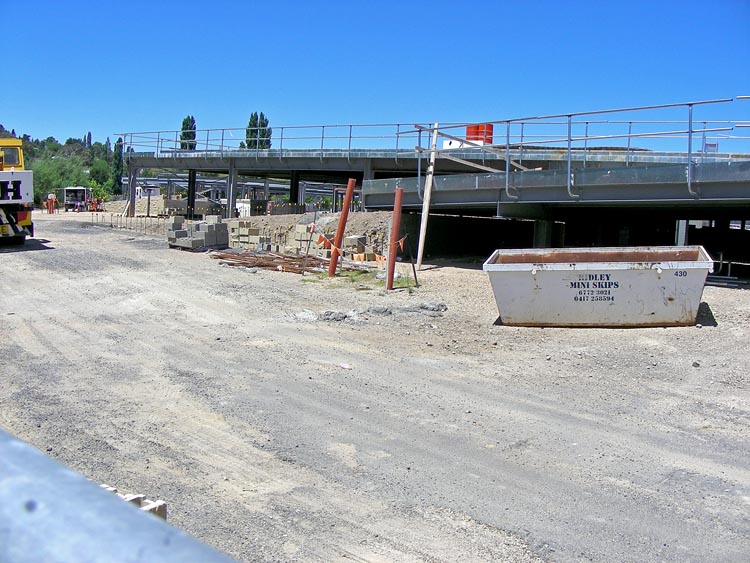 I took some photographs at this location just over two years ago. At that time I wanted to record the landmark that had stood on this site for over a hundred years. The town's gasworks.
Today's photograph was taken from almost exactly the same spot. Now it's a building site for "Centro Armidale". In not too many months we'll see the Woolworths supermarket move to this spot from its current location. We'll also see in the order of 40 specialty shops in this space.
This may seem to be just a version of the normal cycle of urban renewal, but it's the fact that its just one of several competing redevelopment projects in this small-by-global-standards, country town that's of concern. Another complex, "Armidale Plaza", just as large, is being built one block east of this site. The latter will house K-Mart, Target, and the like – and another collection of specialty shops.
Concern is held locally for the continuing existence of small businesses in the Mall and nearby arcades.
Personally, I don't think that Armidale's population of 25,000 is sufficient to sustain the large number of new outlets. Only time will tell whether trade from nearby small towns will supplement the local spend enough to permit these small businesses to remain (or become) profitable.