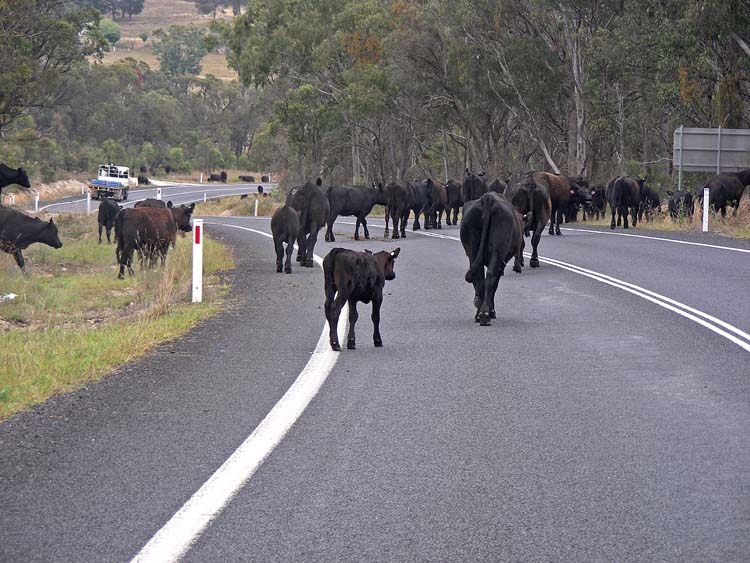 One of the consequences of prolonged drought is that rural produce of all types suffers. Crops fail (or they may not even have been planted), there's no water for irrigation, and sheep and cattle are sold off in huge numbers. 93% of the state is currently drought declared. Parts of the New England area have done better than most, though, and have had sufficient rain to produce some feed.
Large numbers of animals, cattle mostly, are taken "on the road" (the owners having been allocated permits) on designated stock routes (here and here). The animals feed on the grasses between the road or track and the nearby fences. This area, on which they feed, is therefore extremely long and narrow. Colloquially it's called "the long paddock".
Here's the scene in front of me as I drove to work. There were several hundred cattle in this mob.