[Update: Before advising me that these aren't copperheads, North American visitors should note that these are Australian Copperheads, genus Austrelaps, and read the wikipedia entry for further information].
The trip to Cathedral Rock National Park saw us coming across three Copperhead snakes on and around the tracks. Two of them are pictured here: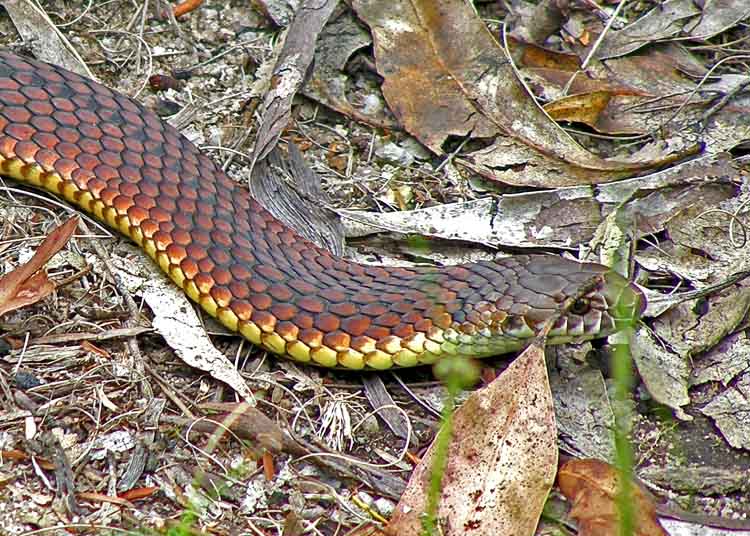 Copperheads aren't high on the list of venomous snakes in Australia, but still toxic enough to kill a human.

Even though it's a cool day and the snakes are a little lethargic, we'll not get in their way.