One of the 'features' of summer weather in Armidale can be the impressive hailstorms that pass through the area. One such storm appeared this afternoon with little or no warning. It wasn't as severe as some but was enough to send residents scurrying to put their vehicles under cover to minimise damage.
[Trivia: the temperature, as recorded at the airport, dropped from 21.9 degC (71.5 degF) at 3pm, to 12.8 degC (55 degF) nineteen minutes later].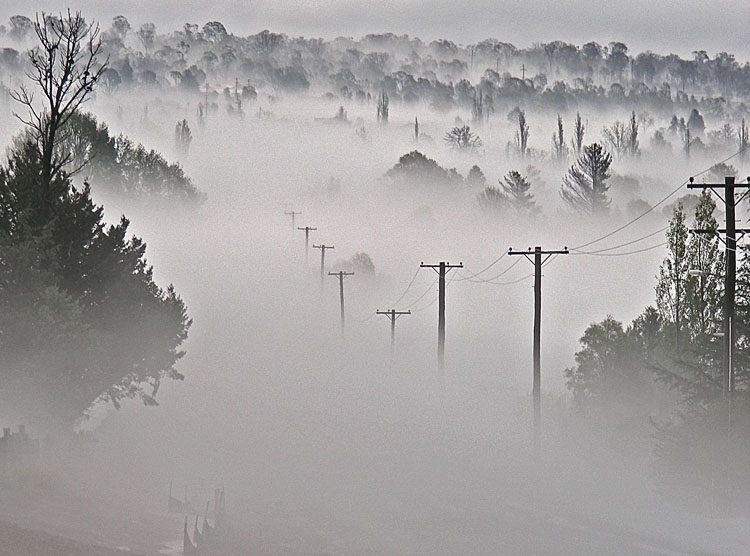 The ground was warm, then the storm brought cold air and water. Mist was created. The scene now looks very pretty and peaceful, but the mist hides the storm damage.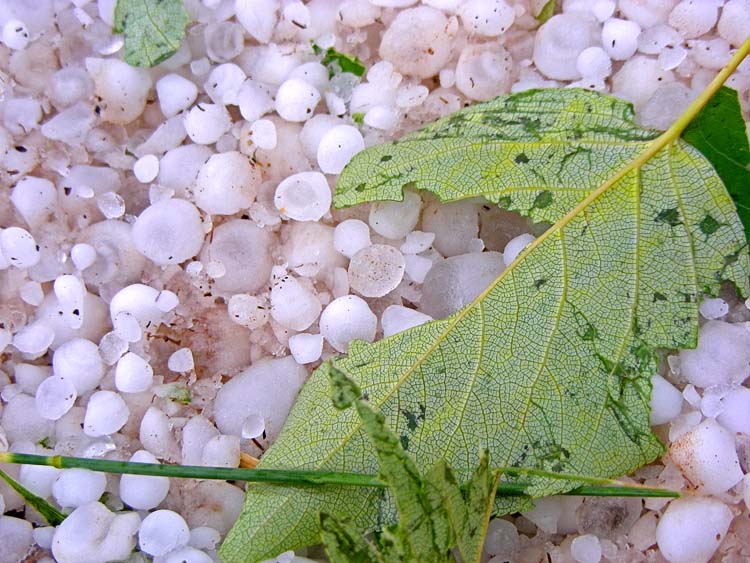 The hailstones with a leaf that's been ripped from a tree and torn.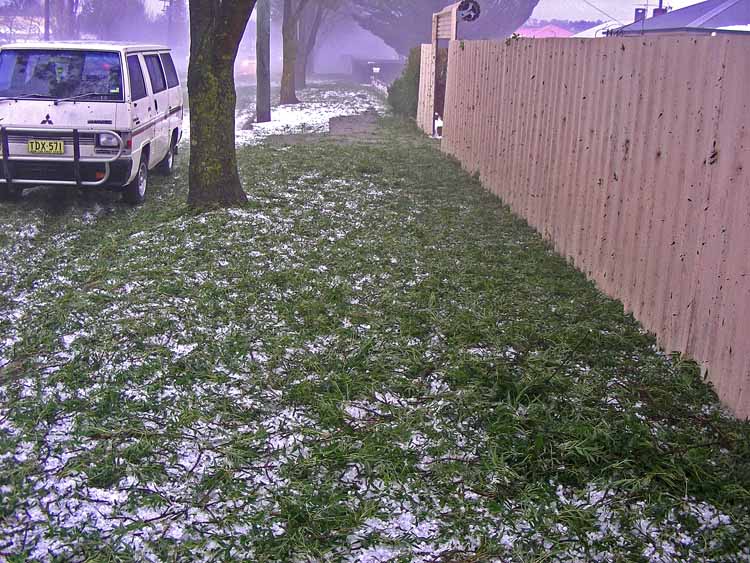 The leaf litter below a tree after the hailstorm has passed.
[Update: December 22, 2006: for those who know Armidale, the first photo was taken on Cookes Road (east-most street in Armidale running north-south) looking south. The third (and second) photograph was taken looking north on Canambe Street, a little north of the round-about on the Grafton Road, across the road from the racecourse].