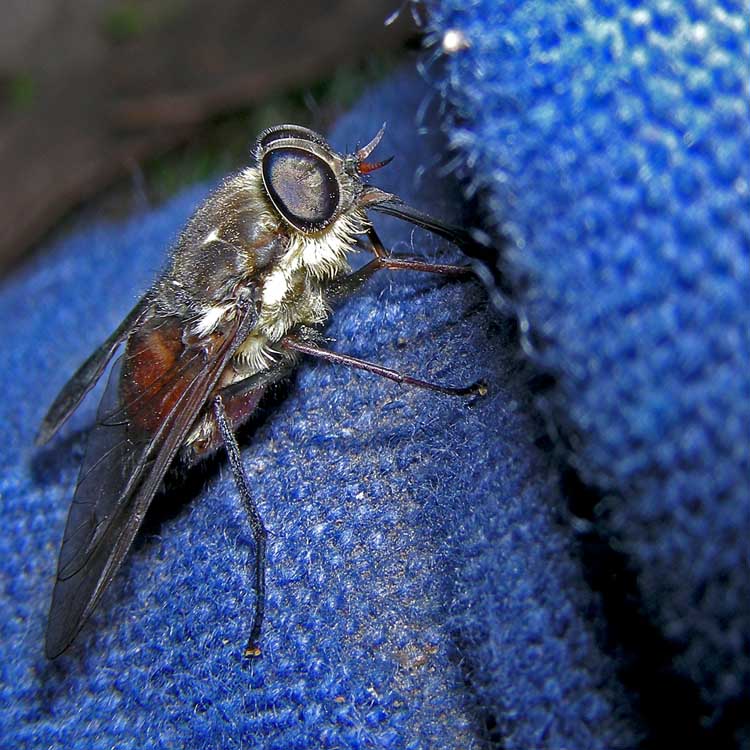 A March Fly (Tabanidae) attacks my bushwalking gaiters and shoes at the end of a walk. This female specimen was drilling into the material as she tried to bite and draw blood.
The March Fly is also known as the Horse Fly (although the creature I known as the Horse Fly is different).
[This photograph was taken with my new compact Nikon Coolpix S10 camera in macro mode. This camera replaces my Coolpix 3700 which now exhibits signs of mechanical wear in the built-in, automatic lens cover. To ensure that any replacement camera didn't suffer from the same design weakness I selected the Coolpix S10 because it has a lens cover that must be attached manually!].