When walking in Oxley Wild Rivers National Park last weekend (Budd's Mare to Riverside) we came across several of these orchids growing on and in tree trunks (a.k.a. epiphytic). I've not been able to track it down but believe that this orchid might be a Dendrobium or Dockrillia.
UPDATE: John Richards comes to my rescue by commenting that this specimen is Cymbidium canaliculatum. It does actually appear in the field guide to native orchids which I was using to try and identify the plant, but I must have flicked past it too quickly.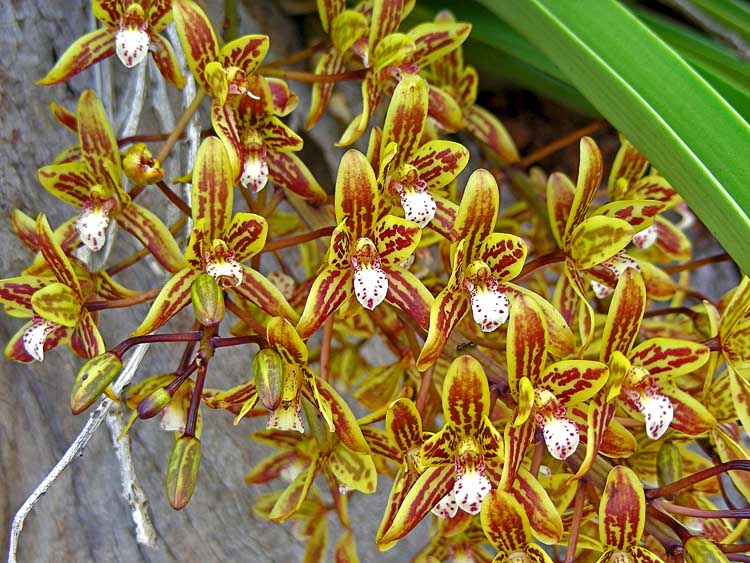 Detail of the orchid flower.