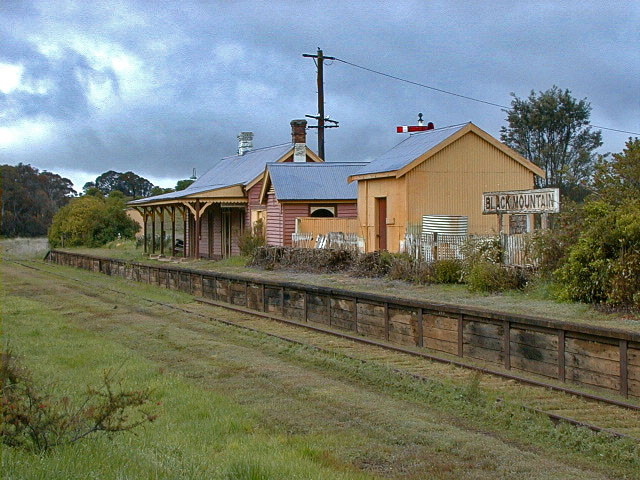 I was trying to remember how old my earliest digital photographs were, so I delved into my 500 Gb hard disk to find out.
I purchased my first digital camera, a Nikon Coolpix 900s, in October 1998. Exactly eight years ago. Digital camera technology has come a long way since then. Such a long way, in fact, that the design of Nikon's Coolpix series of cameras has come full circle to the point where the new Coolpix S10 doesn't look too dissimilar to the Coolpix 900s.
This image of Black Mountain railway station was taken at the end of October 1998. Black Mountain is a small hamlet about 35 km north of Armidale. It sits astride the Great Northern Line. Trains no longer pass further north than Armidale, so this station sits quietly – nothing rumbles by.