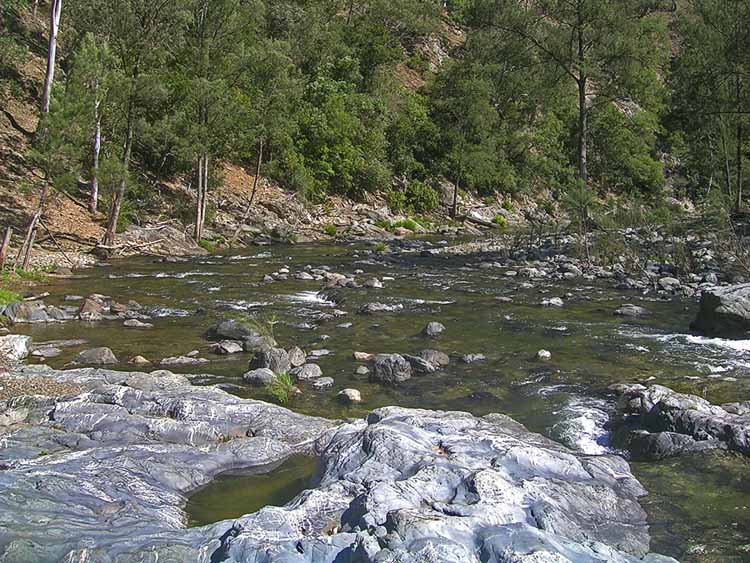 I wasn't going to publish any more images from the weekend's bushwalk in and along the Styx River but I managed to recover this one from the "not quite good enough� pile.
Due to the possibility of having to swim the river in a few deeper sections, as we had done a few weeks before, I took my compact Coolpix 3700 camera along rather than my larger Nikon D70. I didn't have quite the same level of control of exposure settings and even though I had manually compensated against over-exposure, due to the brightness of the scenes, is still wasn't enough.
The result was that several images had over-exposed sections – in this shot the rocks at the bottom of the image and the white-water were somewhat over-highlighted and blown out. Good old Photoshop helped me to recover this shot with its "curvesâ€? adjustments (along with the usual tweaking of brightness and contrast).