[We're two weeks into our Grand Outback Tour and are now only a little over a day from home].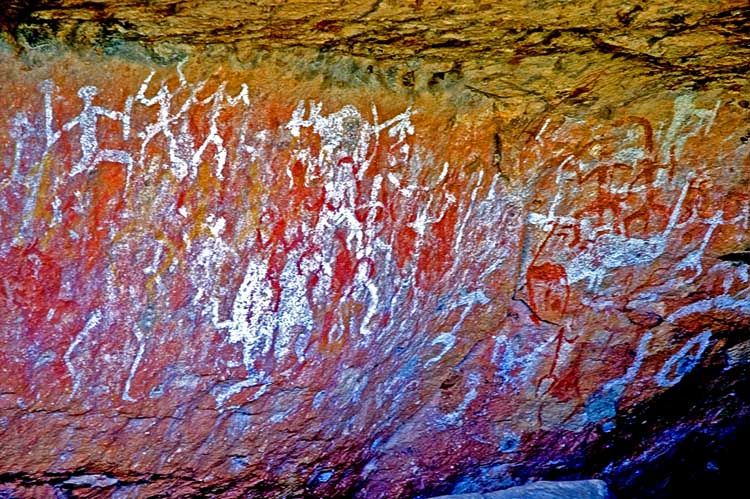 About 70 km north-west of Cobar we stop to visit the Mount Grenfell Historic Site. This location, where the Ngiyampaa Wangaaypuwan people used the rock overhangs as shelters, is a significant Aboriginal rock art site. The rock faces under the overhangs are covered with paintings made with animal fats mixed with ochres of different colours.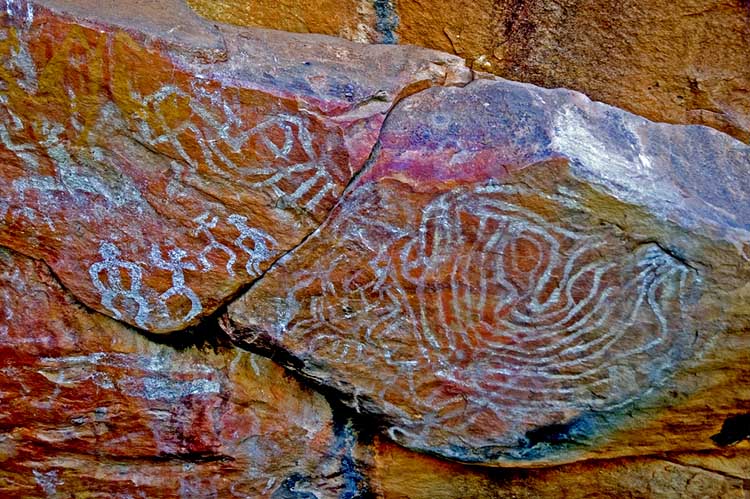 It is believed that, while the original paintings were made in the order of 4000 years ago, the most recent were made only 200 years ago.
[I've post-processed the images to increase the contrast and accentuate the colours in order to highlight the art].