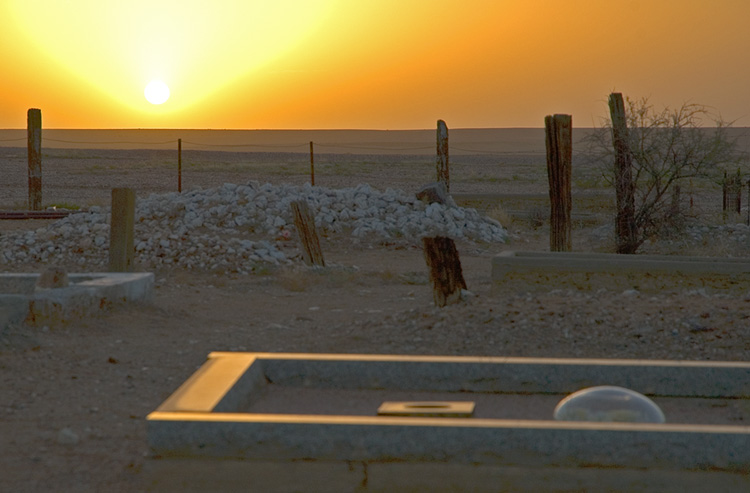 Like the population of Marree, the cemetery is partitioned into identifiable sections. This part of the cemetery was dedicated to those of Afghan descent.
It's quite a special place (albeit next to the livestock sale-yards). The sun setting above a vast expanse of nothing, the fence between the cemetery and the beyond, and the Afghan graves, all added to the special atmosphere of the moment.
[Use Google Maps to zoom in and out of Marree to get an idea of its location within Australia].