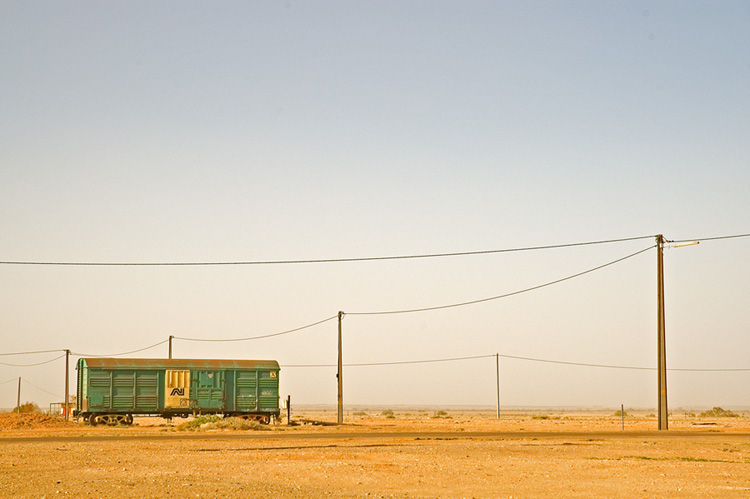 Now, having travelled the extent of the Birdsville Track, we reach the southern end at Marree. Marree, formerly known at Hergott Springs, has a population of about 120. [The region's Health Service web page informs us that Marree's population is about a third European descent, a third Aboriginal descent and a third Afghan descent].
Marree was once a point on the Old Ghan railway. The Old Ghan streched from Port Augusta in the south, to Alice Springs in central Australia. The line up to Marree was completed in 1883 and took until 1929 to reach Alice Springs. The line was rebuilt and most of the southern section was closed in about 1980.
The old railway line bisects Marree; three locomotives and some rolling stock sit, rotting, in the middle of town.
This image attempts to draw together both the railway and the desert. A dust storm has rolled past so the slightly strange light is due to a mix of hazy sunshine, and dust hanging in the air.