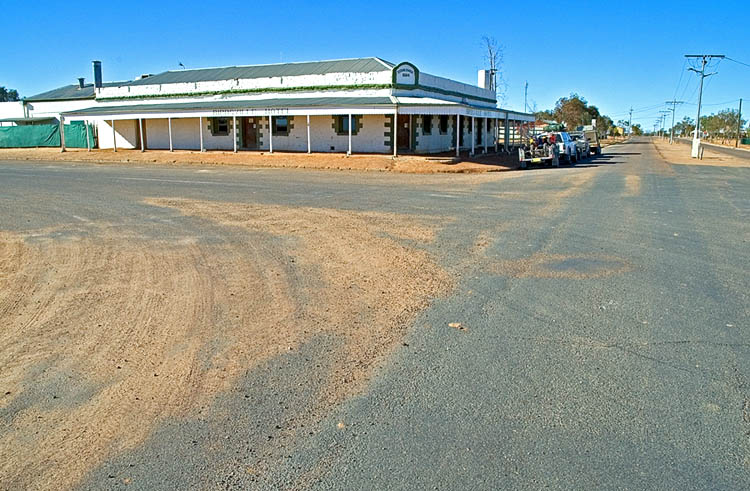 The last westwards hop takes us to Birdsville. This must be the most photographed object in Birdsville – the pub. I can attest, though, to the fact that both the beer and food are good.
Birdsville's population is about 120 in the tourist season (winter) where the daily temperature ranges form a minimum of 2 deg C to a maximum of 20 deg C (36 to 68 deg F). Summer, on the other hand, sees the population drop to around 60 – no doubt the day's temperature range at that time has something to do with that – it's 32 overnight, to 48 deg C at peak during the day (90 to 118 deg F).
Things we take for granted, like mobile (cell) phones and daily newspapers, are not to be expected in places like this. Birdsville's supplies arrive by road train fortnightly.