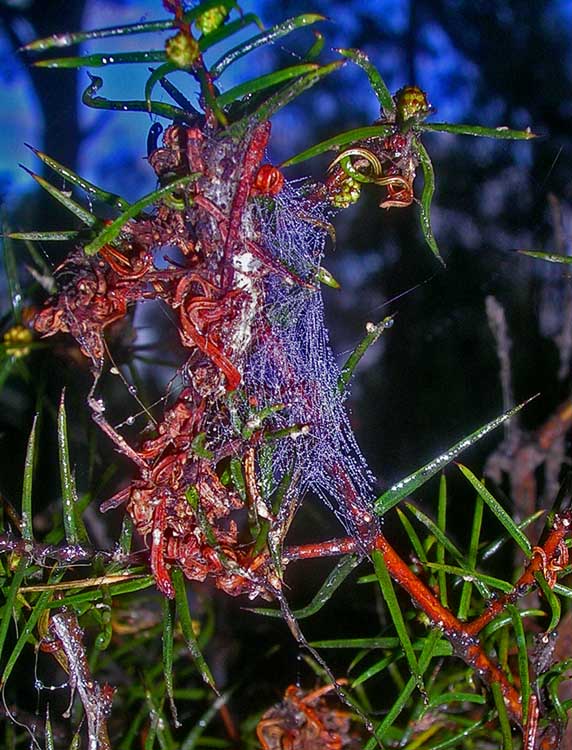 I can imagine that the first reaction to this photograph is "What on earth …â€??
It's the needle-like leaves of an acacia shrub. Towards the top of the image are some immature yellow flowers. More interesting is the web-like object in the centre. It's been spun by a small caterpiller that chews the needles and causes them to deform (and some to die – the red/brown needles to the left of the "webâ€?).
The are around 1000 species of acacia in Australia so you'll forgive me if I don't know which this is.
The photograph was taken this morning about 30 minutes after sunrise. It was overcast, the mist had risen but moisture still coated everything. The camera flash was necessary to get a reasonable shot. Small water droplets can be seen on the web strands.
[Taken with my compact Nikon Coolpix 3700 in macro-mode, and with built-in flash. The image is about 3x life size.]