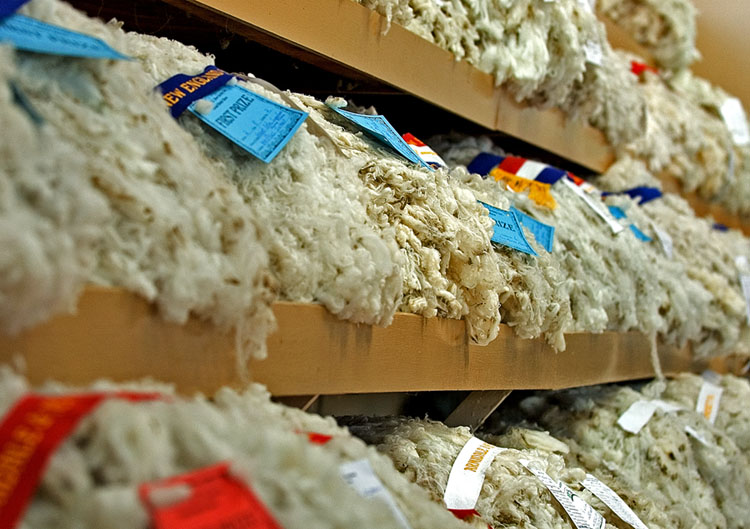 Moving inside to the pavilion I viewed the hundreds of entries to the various categories of crafts and produce exhibits. From memory, there were around 500 entries to the varies photography sections. Large pumpkins, paintings, home-made bread, slices, chocolate cakes, etc, etc, ….
The New England region of New South Wales is noted for the fine wool grown here. The term "fine wool� describes the small diameter of the cross-section of an individual fibre. "Normal� wool can be 30 micrometres in diameter; "fine� wool grown around here can be in the order of 16 to 19 micrometres in diameter. A small number of bales of the annual wool clip is sold to Italy and ends up as some of the world's most expensive clothing.
This photograph records the entries to one of the fleece sections within the pavilion.