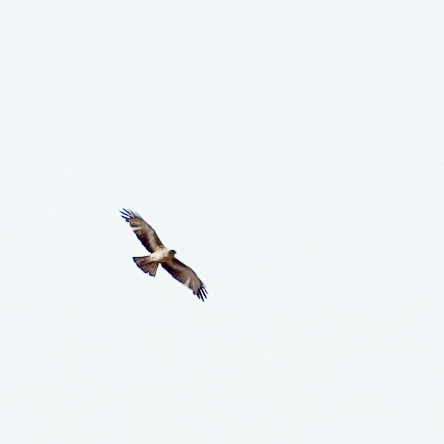 This photograph was taken down by the road this morning. Driving towards our gate I noticed a large bird circling slowly on, presumably, a thermal updraft. At least I always have a camera with me in the vehicle these days – but by the time I got out of the vehicle and took the camera out of my bag, the eagle had drifted several hundred metres away.
This image is a 100% crop from the full frame – hence the lack of detail and the small size.
It does, nevertheless, record the one time in ten when I've seen this animal and have managed to get the camera onto it before it disappears. It's only a few months since, when jogging down our track with the dogs one morning, I surprised the eagle feasting on a rabbit. It would have only been about 10 metres from me – and I didn't have a camera in my pocket!