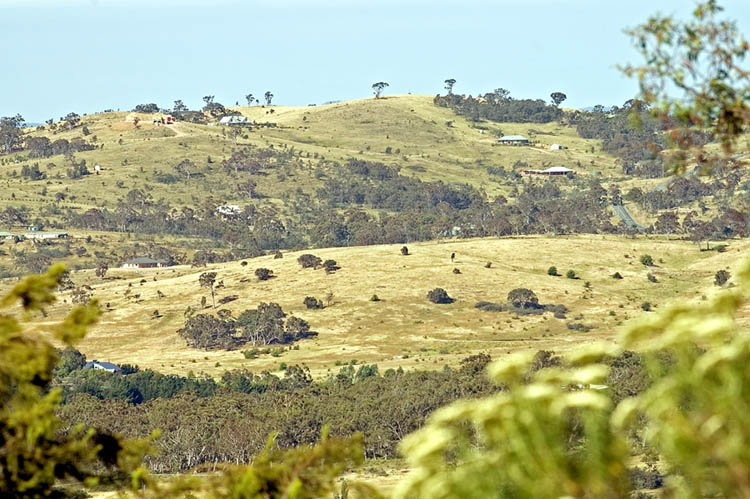 Having spent the past week or so travelling in south NSW, the ACT and Victoria, I thought I'd post a few photographs of some of the places visited – and especially where the images illustrate some aspect of rural life that is not typically found on this photoblog.
We start with a view of Wamboin, a rural hamlet sitting on the NSW side of the NSW/ACT border.
Wamboin is a collection of small acreages, and at first glance you may notice only a few houses. Then a few more appear. Then some more. At this time of the year, the cleared areas (those without trees) contain thigh-high, dry grasses; the fire risk is high.
In contrast to the still-green countryside around Armidale, much of the rest of NSW and Victoria is already a dry and sunburnt brown. Bush fires have flared up in the past few days with temperatures in some areas reaching 44 degC (112 degF).