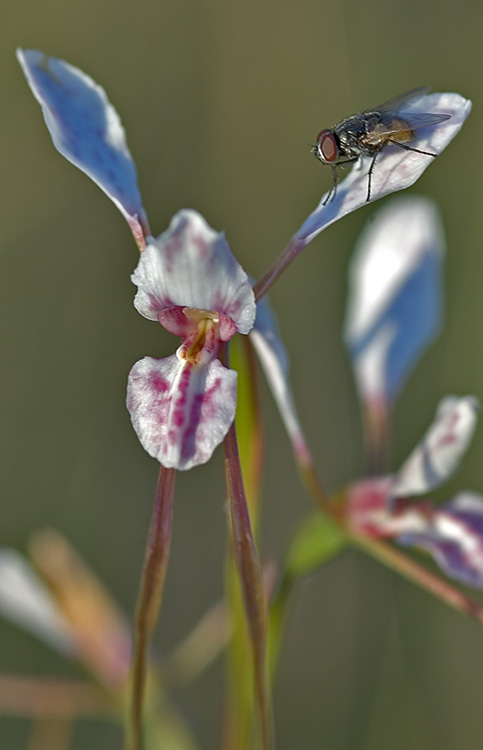 A late afternoon shot of one of the few donkey orchids (Diuris) left in this patch about 500 m from the house. For added interest, this fly stopped by to pose.
As happens when I want to take macro shots of small flowers, the wind was blowing strongly enough to cause the flower to move around quickly. I could only wait for the short breaks in the breeze when the flower wasn't moving too much, and grab a shot.
Oh, and it's a handheld shot too. So getting the miniscule depth of field from the 105 mm macro lens to line up with the centre of the flower and the fly was a bit hit and miss too.