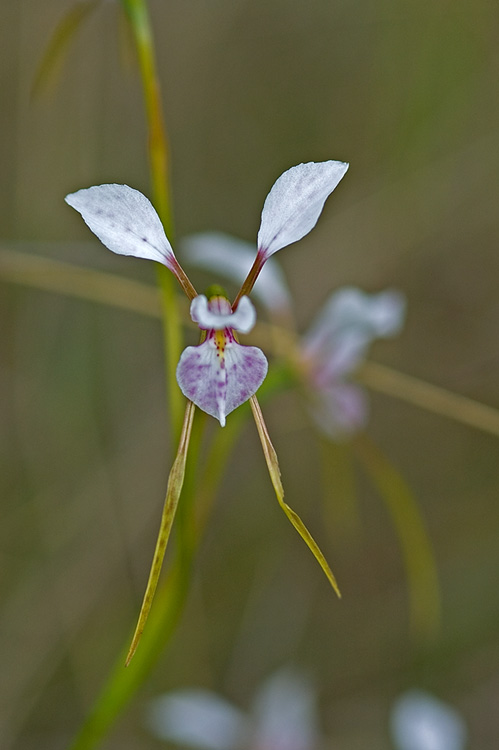 It started to rain just as I approached the patch where I had first observed a new batch of donkey orchids about 500m from the house. It wouldn't be too long before the storm came along. A blustery breeze blew up. It got darker. Great! Just what I needed.
The clusters of orchids blew around in the wind making it just about impossible to focus and get a flower head in the frame. This one is one of the best of a bad bunch.
And then then rain started up; I got pretty wet running back to shelter – all the time trying to keep the camera and lens dry.
… perhaps tomorrow will provide a better photo opportunity.