Update: those more expert than I, describe these as condensation funnels or landspouts.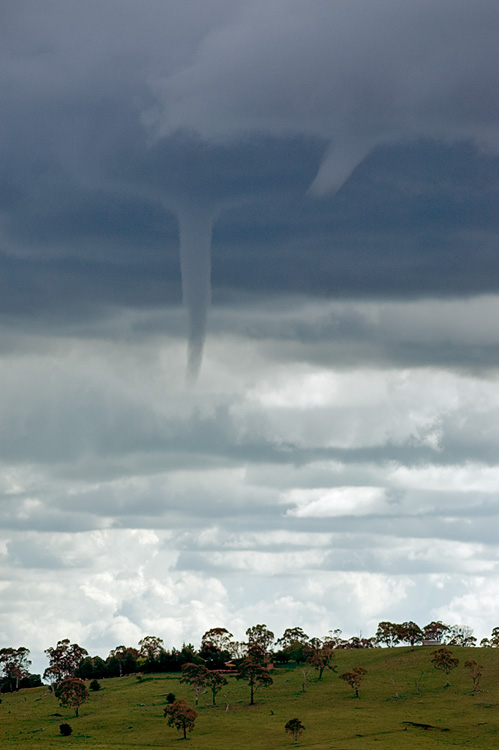 Something quite uncommon appeared in the sky near Armidale this afternoon. A water spout (or two). It wasn't especially hot today, nor did I notice any storms around. There were some localised rain showers in the area though.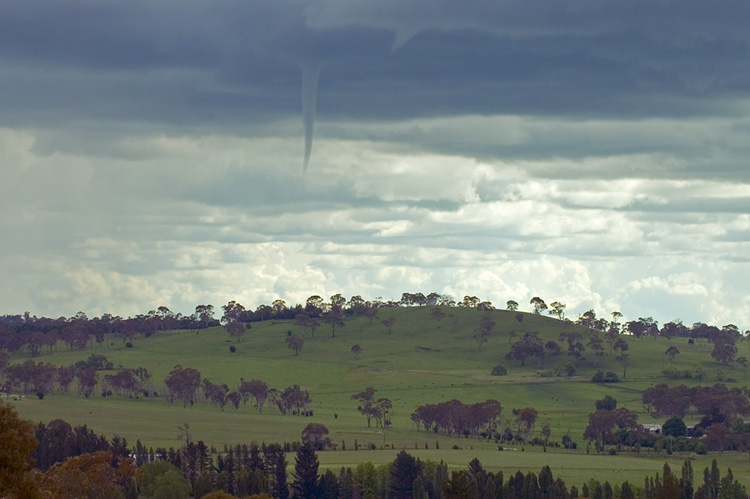 As usual the high contrast between white and black in the clouds makes for challenging post-processing. The result is something that attempts to highlight the waterspouts rather than faithfully reproduce the lighting at the time.