Koalas aren't all that uncommon on the University campus, but I've not seen one on the lawn to the east of the IT Building. This koala, perhaps discomforted by the handful of onloooks who, albeit, remained at a respectable distance from it, ran around looking for a place to hide.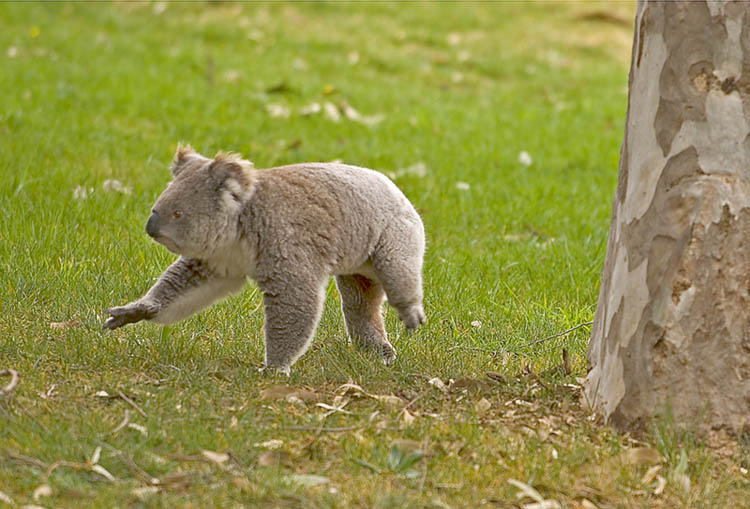 Having climbed down the treee, the koala headed for a quieter spot.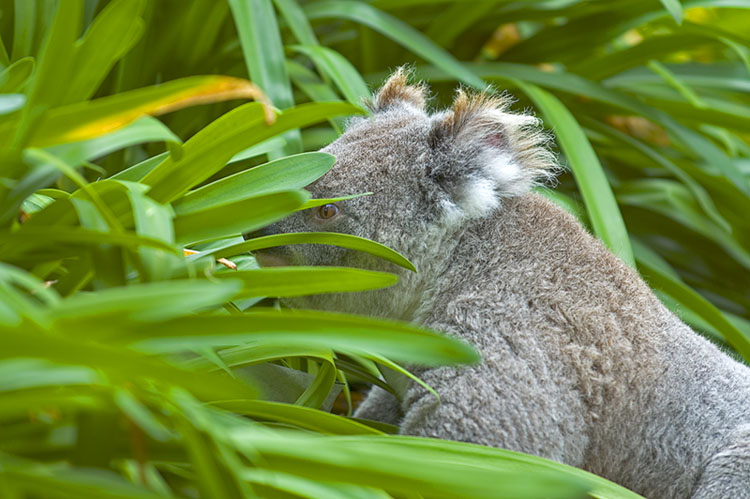 What's in dem bushes?