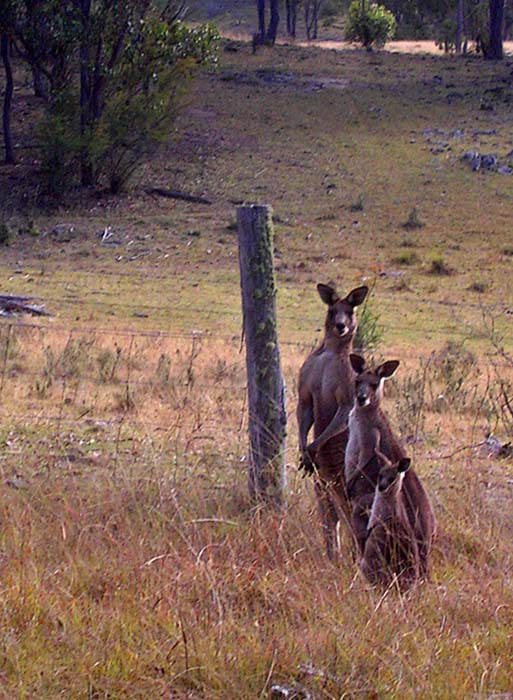 Not really a family – the male is probably hanging around because the female is "in season". The youngster will have around at mum's feet for several months yet. I'm pretty sure there was a younger babe in the pouch.
I wouldn't like to get into a tussle with a male 'roo – those forelimbs are reputed to be able to tear rib cages open.
Not the best light for a photograph, taken in the early morning the group watched warily as we (the dogs and I ) headed down the driveway.