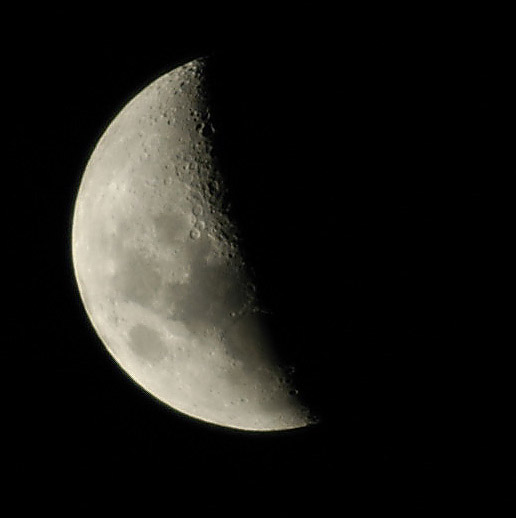 The moon tonight. What a great way to test the capabilities of my new lens.
[Hand-held, 510 mm (35mm equivalent), 1/200 sec @ f4.8, ISO 200, near 100% crop from original frame.
The lens used was a 70-200mm (equivalent to 105 – 300mm on a 35mm camera) telephoto zoom with 1.7x tele-converter].