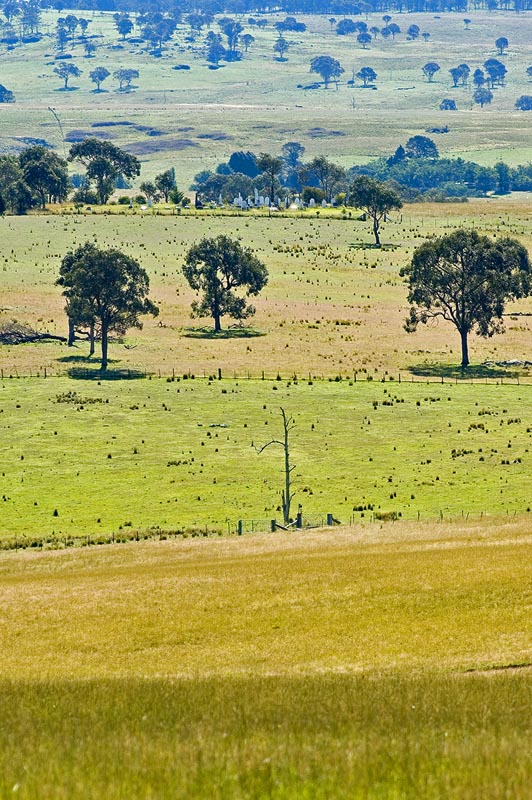 With the lens set to 510mm (35mm equivalent), Kilcoy Cemetery seems relatively close (it's almost hidden, but in full view, in the top quarter of the image) even though it's still some miles away from where I stand.
I like the isolation of this place. Miles from a centre of population, this cemetery has been the last resting ground for many of the farmers and property owners in the area for well over 150 years. A view from inside the cemetery can be seen from a photoblog entry of six months ago.
The heat of the sun (32C / 90F) blasts the ground. The glare in the foreground causes my eyes to squint. A blue haze begins to form behind the cemetery.