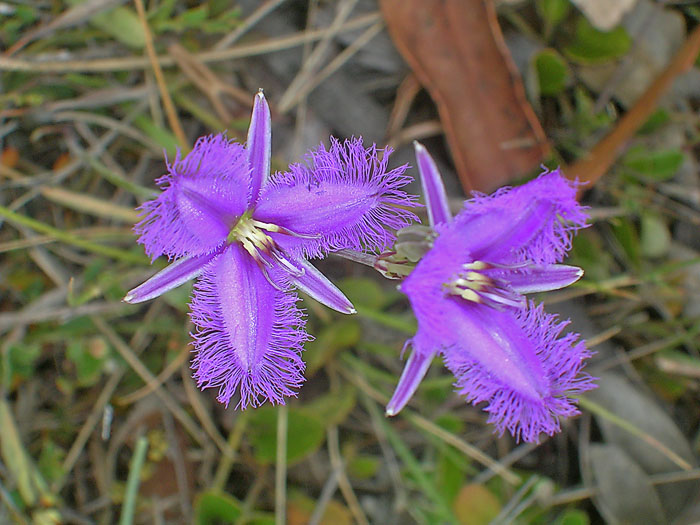 I first spotted this flower while mowing the lawn (or former paddock, to be more precise). When I went back to photograph it, it had been eaten! A few day later I spotted another one some distance from where I'd seen the first. I later went back to photograph it, but it too had been eaten! Must be a delicacy for hares and/or rabbits.
Then, while chipping weeds around the property, I found a couple of dozen of them in a small area. They were amidst thick grasses so not so easily got at by said rabbits or hares.
Even better, they were still there when I went back to photograph them for my flora collection.
The Common Fringe Lily (Thysanotus tuberosus) looks as if somebody has frayed the edges around the flower. Quite an interesting looking effect.
This photograph has been taken from immediately above the plants, looking down.