[The photographs are also included within the .mp3 file. View them via iTunes artwork, for example].
A young koala came to campus. While not a common sight, koalas might be seen in the middle of campus a handful of times a year.
An audioBlog accompanies these photographs [3.5 Mbytes, 7 min 51 sec duration]. The audio commentary is also distributed as a podcast. You need to subscribe to my RSS2 feed towards the bottom of the right hand column on this page and you need to use aggregator software capable of utilising this.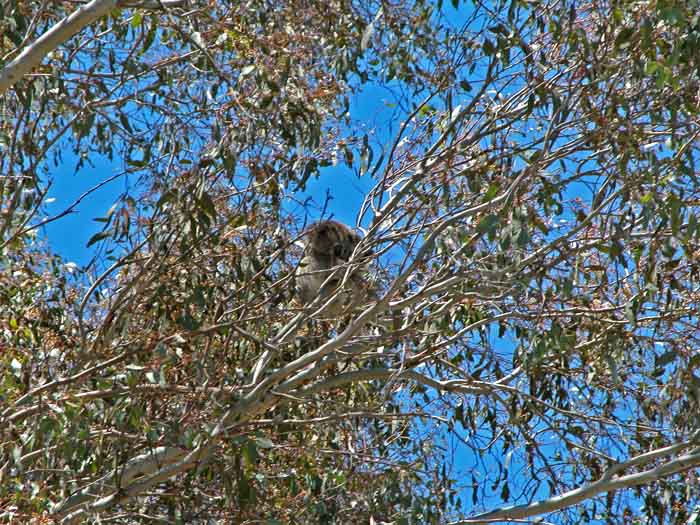 A koala came into the centre of campus this afternoon. While not an especially common sight, they can be seen a few times a year. The koala is about 25m/80ft above ground level, and snug behind the branches. Even with a 280mm lens this is a close as I could get.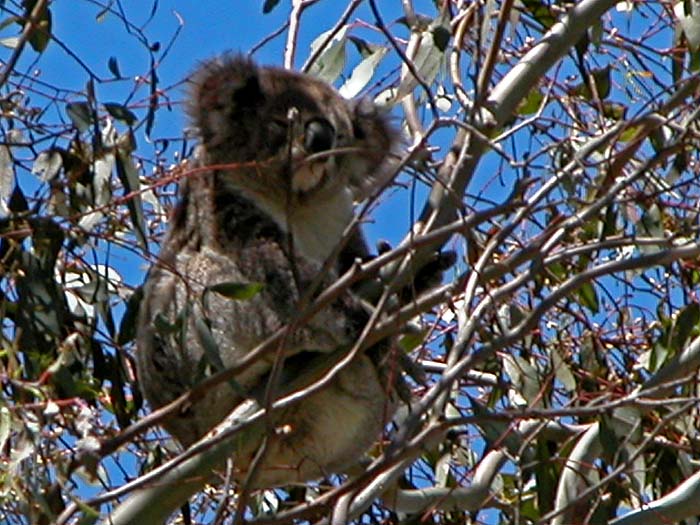 A 4x digital-zoom image of the koala. All detail gets destroyed, but you get the idea – try squinting.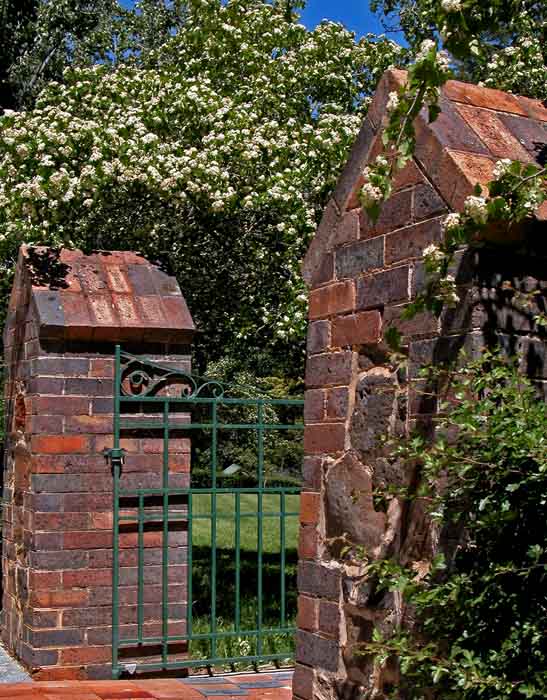 Brick guardians at the entrance to the fairy garden.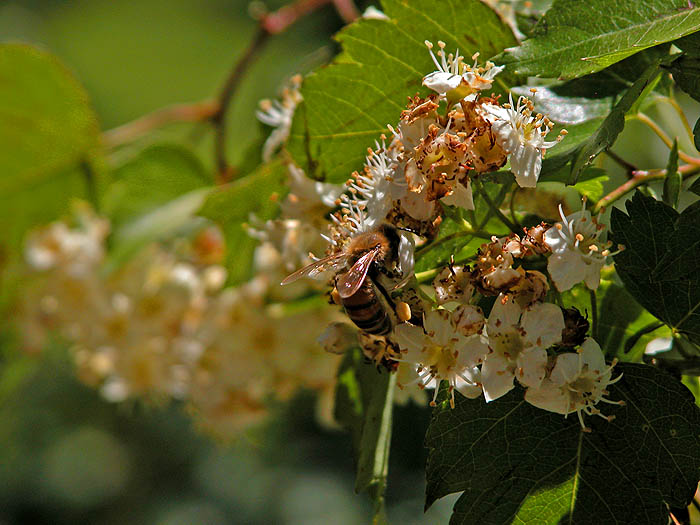 It's spring – the bees work overtime on the pollen.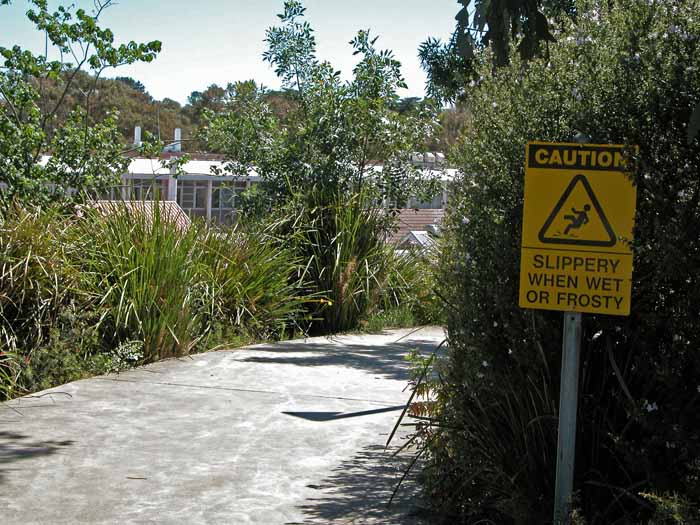 I was going to make a comment about how unlikely frost would be – but then I heard that it was 3c/37f overnight.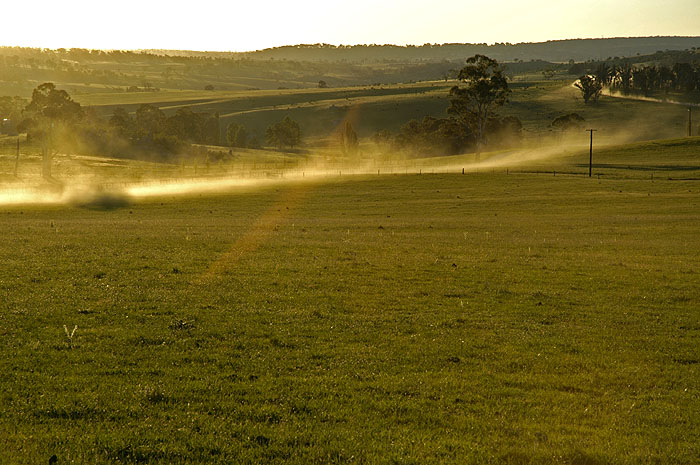 The still air was conducive to the dust trail hanging in the air long after I had driven over the dirt road. The sun, sitting low in the sky, illuminates it from behind.