An experimental audioBlog accompanies these photographs, 2.1 Mbytes, 5 min 52 sec duration.
The audio file is also distributed as an RSS enclosure if you subscribe to my RSS2 feed towards the bottom of the right hand column on this page and you use aggregator software capable of utilising this.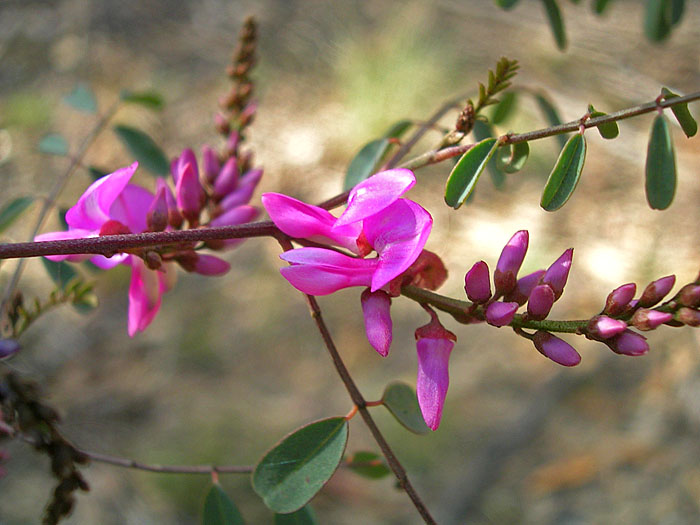 Even though I titled today's photographs "At the showground", this one isn't. It's of a Indigofera Australis which has come into flower in the past 24 hours. This particular specimen happens to be growing in the dog run. I hope the dogs appreciate it. [This photograph looks just like a painting – especially the out-of-focus background. No post-processing has specifically been done to acheive this effect].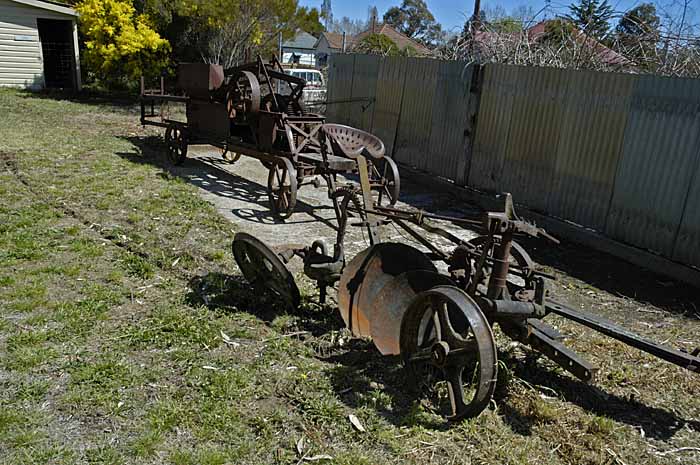 I had a look around the less seen parts of the Armidale Showground at lunchtime. These pieces of farm machinery lie in a forgotten corner. My question of them is, who left you here, forgotten?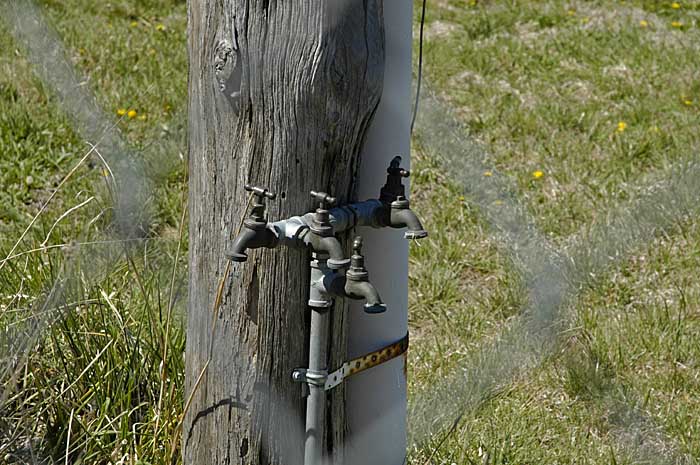 Then I wonderdered why on earth you'd want a tap arrangement like this! I guess if you've got multiple hoses off it, leading to different places, then it's OK.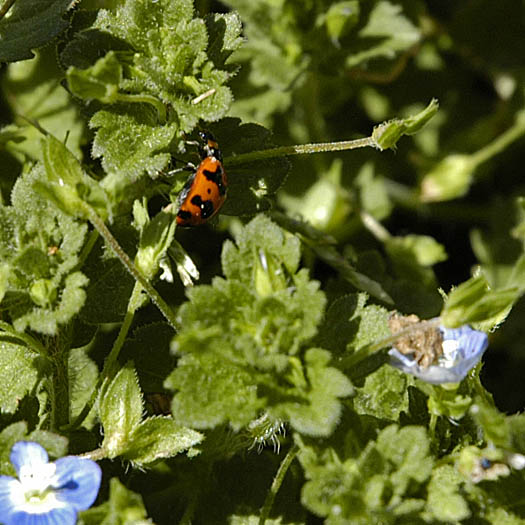 Ladybirds (ladybugs) are a popular subject for photographers. This is the first one I've seen "in the wild" this season 🙂