[An experimental audioBlog accompanies these photographs, 1.8 Mbytes, 5 min 1 sec duration.
The audio file is also distributed as an RSS enclosure if you subscribe to my RSS2 feed towards the bottom of the right hand column on this page and you use aggregator software capable of utilising this].
I had the day off work today so could spend a little more time than usual wandering around looking for images to capture.

The town council is upgrading, some may say destroying, the pedestrian Mall in the centre of town. It's a place where people gather to enjoy the atmosphere, bookshops, cafes with outdoor seating, a fountain, playground for kids … but right now, it's a mess.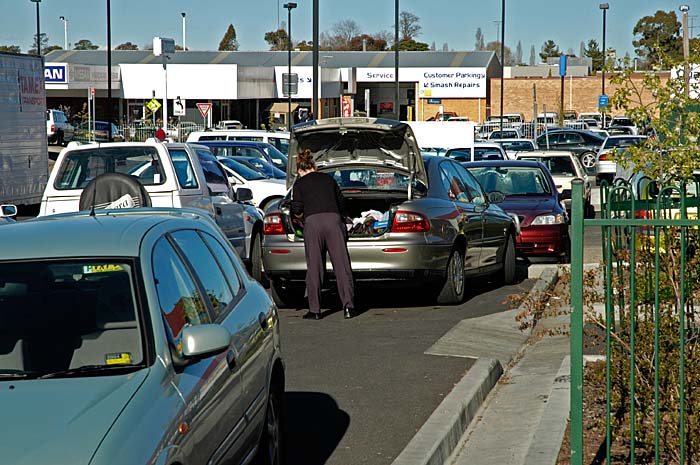 Vehicles ererywhere. Foreshortening compresses the cars in the immediate foreground, with those on the street, with those in the car yard.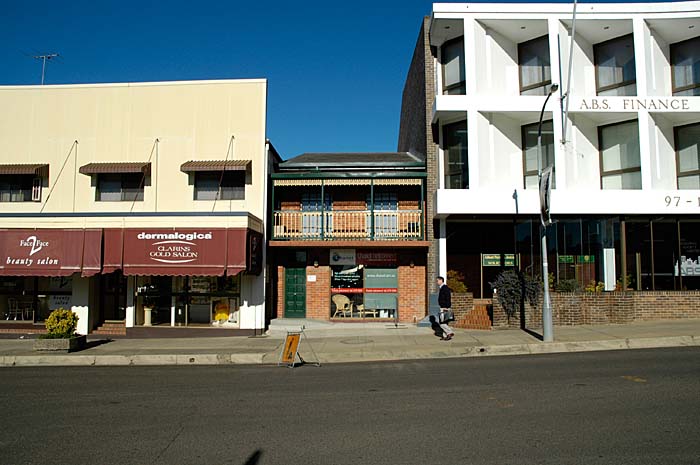 David caught between Goliaths. Sort of. The small ex-house, which now houses the local internet provider, is squashed between two larger buildings.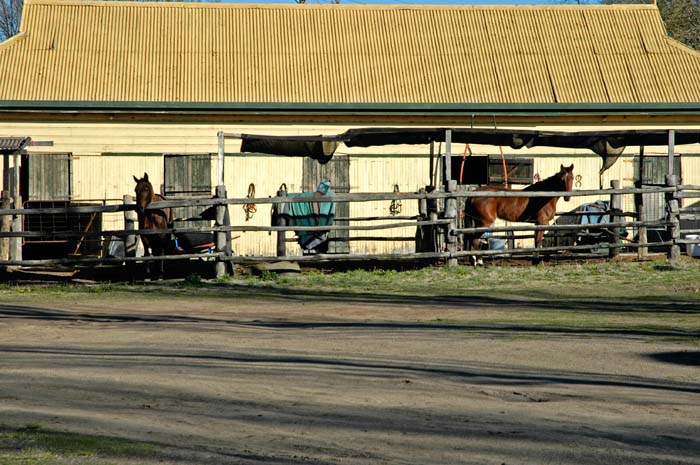 Just a couple of blocks form the town centre lies the racecourse. At one corner of the racecourse sits the stables; with a couple of tenants.