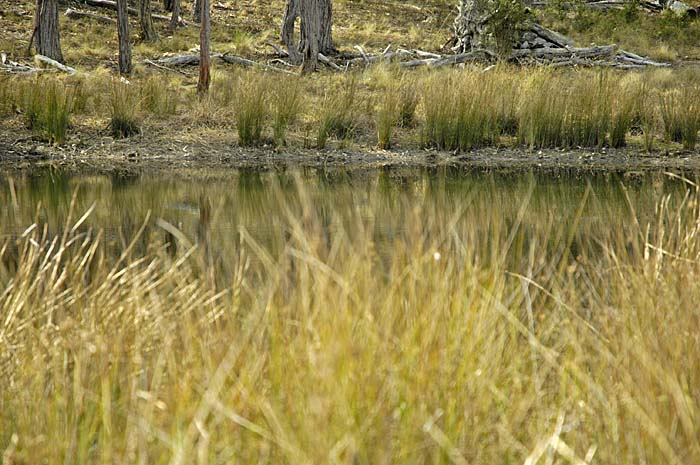 At various times of the day the local wildlife visits our 'little dam'. Kangaroos, wallabies, birds and not-so-welcome animals like foxes. Frogs abound, as do the snakes who are attracted to the frogs.
[An experimental audioBlog to accompany this photograph can be found here, 0.92 Mbytes, 3min 50sec duration
Audio files are also distributed as 'RSS enclosures'.
This is audioBlog number 5. I haven't quite worked out the format yet, but I do know that I need other than a headset microphone to get rid of the "breathiness"!]